challenger bank
A Hybrid Human/Technology Approach to SME Banking with Judo Bank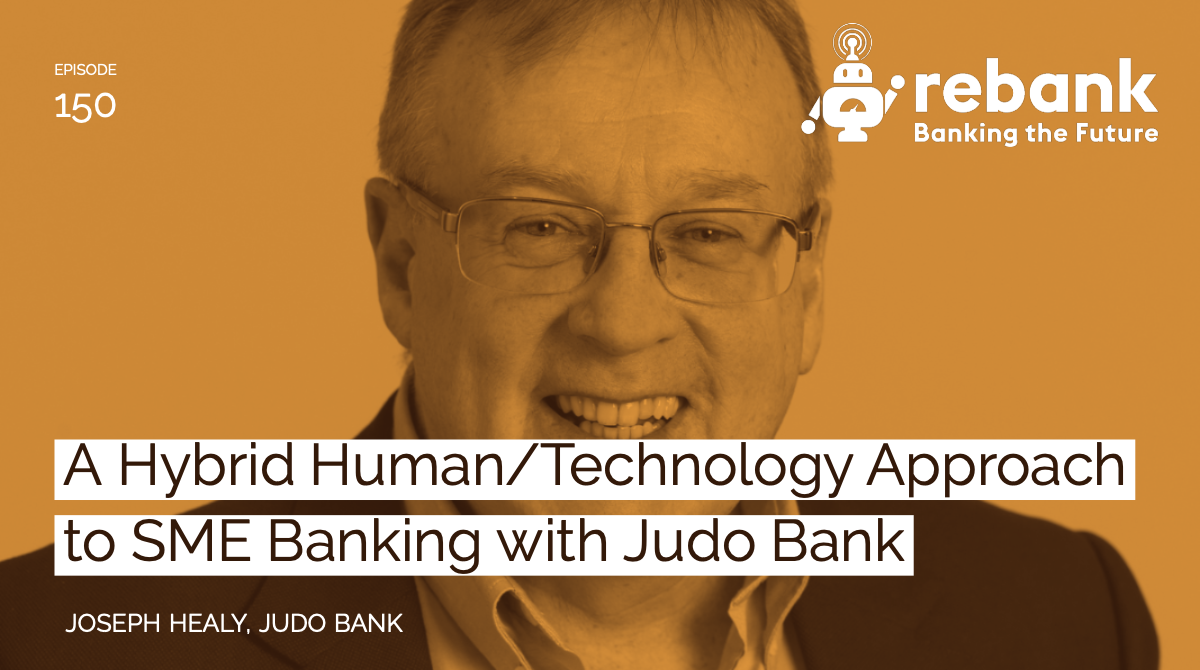 ---
Joseph Healy is the Co-Founder and Co-CEO of Judo Bank, an SME challenger bank in Australia. Fresh off a A$400m equity raise from Bain Capital and others, Judo is on track to lend A$1 billion by year end.
Prior to starting Judo, Joseph held executive positions at NAB, ANZ, CIBC World Markets, Citibank and Lloyds. From 2008-2014, Joseph ran NAB's Business Banking unit, the largest business banking division in Australia.
Joseph and I discuss the state of business banking in Australia, why he needed to start a new bank rather than seeking to reform an incumbent bank from the inside and the learnings from decades as a traditional banking executive that Joseph is applying at Judo.
In addition to the insights we deliver through our podcast and newsletter, Rebank offers advisory services to fintechs, banks and corporates.
Drawing on our experience starting, running and advising fintech businesses and our vast network of the most impactful fintech entrepreneurs, investors and innovators around the world, we help companies make sense of fintech, work through specific questions and optimize proposition and strategy.
For more information about our services, please visit www.rebank.cc.
Thank you very much for joining us today. Please welcome, Joseph Healy.