capital markets
A Single API for Fixed Income and Derivatives Trading with TransFICC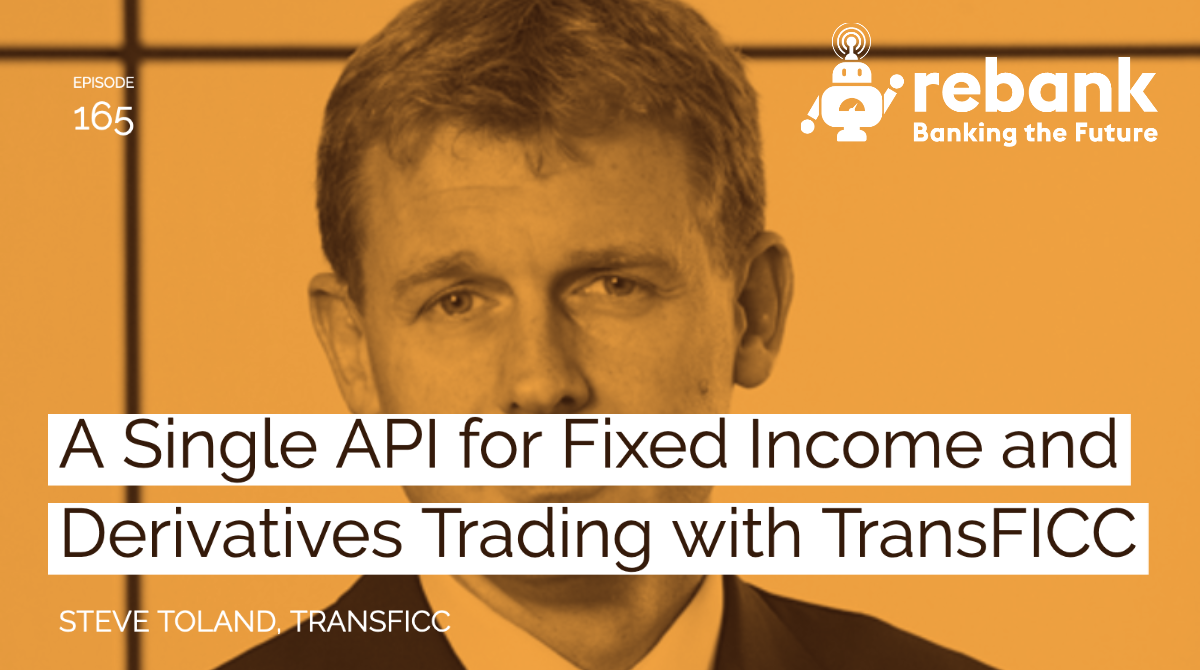 ---
Today, Rebank co-host Aman Ghei of Finch Capital connects with Steve Toland, founder and CEO of TransFICC, an e-trading technology company providing solutions for fixed income and derivative markets.
Steve has over 25 years experience working in the global capital markets. He was previously the Head of LMAX Interbank, led global sales for MarketFactory, and held the positions of Head of FX Sales for EMEA and America at ICAP and Head of Sales for Americas at Thomson Reuters.
Aman and Steve start by discussing why there has not been much innovation in capital markets infrastructure compared to traditional retail brokerage and how trading desks at various product groups like fixed income are waking up to the new wave of API driven technology to provide the best speed of execution in highly regulated markets.
It's interesting to think about how trading desks at big banks and asset managers will need to adapt to an increasingly competitive and technology driven marketplace.
Thank you very much for joining us today, please welcome Steve Toland.