future
All About Insurtech with Nigel Walsh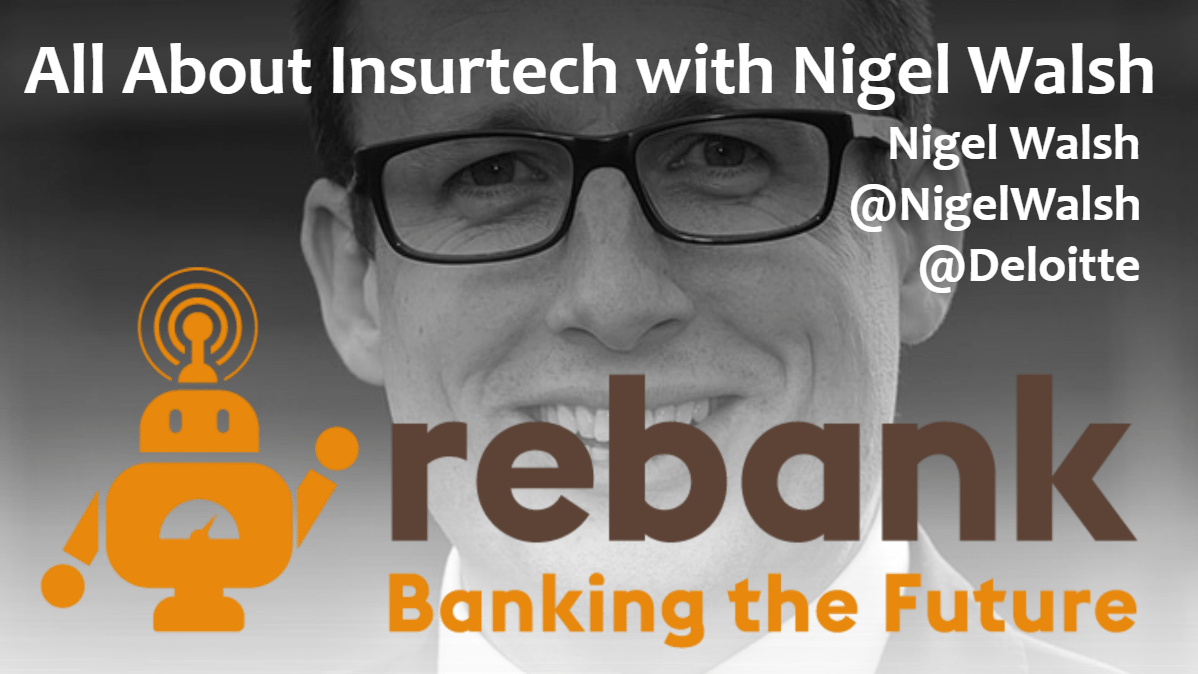 ---
Today we're thrilled to be joined by Nigel Walsh, aka Mr. InsurTech.
Nigel is a partner in Deloitte's Financial Services technology practice, where he focuses on insurtech. With a background in end-to-end technology transformation, Nigel works with insurers on the journey to becoming truly digital.
Prior to joining Deloitte, Nigel led the UK Insurance business for Capgemini, where he advised UK and European Insurance companies on major systems replacements and technology transformation projects aimed at improving the customer and broker experience.
Nigel hosts a podcast called Insurtech Insider, where he goes deep on insurtech topics on a regular basis. If you find today's episode interesting, I'd highly encourage you to check it out.
Thanks very much for joining us today, please welcome, Nigel Walsh.