lending
Alternative Lending with Spotcap and iwoca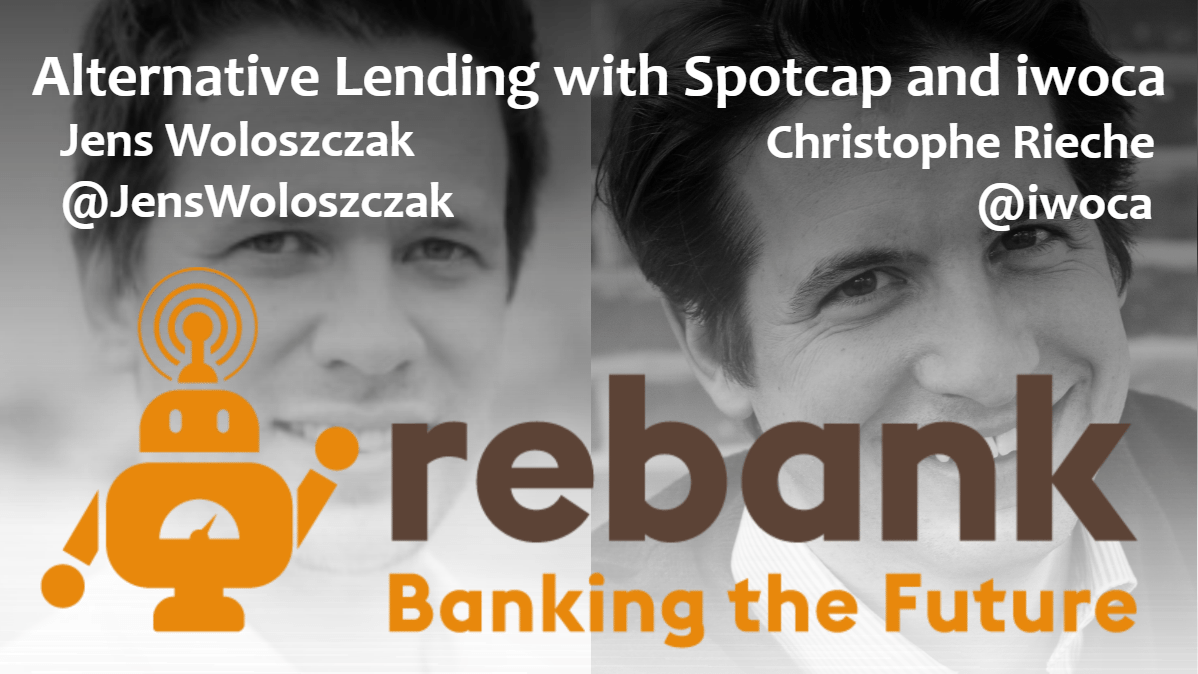 ---
Today the focus is on alternative lending, one of the original fintech verticals. Surprisingly, in nearly 80 episodes, we've never gotten deep into alternative lending.
After holding off for so long, today we're hitting you with two interviews, one with Jens Woloszczak, the founder and CEO of Spotcap, and the second with Christoph Rieche, founder and CEO of iwoca.
As one of the earliest areas of fintech focus, lending has come a long way, and certainly had it's ups and downs - perhaps more to come when we hit a less happy place in the credit cycle. We talk about that with Jens and Christoph, along with what differentiates their models, how balance sheet lending compares to peer-to-peer lending, where Spotcap and iwoca outperform, and much more.
If you haven't signed up for our newsletter yet, head over to www.rebank.cc and do it now. We're going to be creating a lot of new content across audio, video and written pieces, and the best place to keep up with it all is the mailer.
Keep the support coming on social media and through the website. Can't believe we're closing in on 80 episodes. Thanks to all you amazing listeners for seeing us this far.
Thank you very much for joining us today, please welcome, Jens Woloszczak and Christoph Rieche.