crypto
An Update from Crypto Land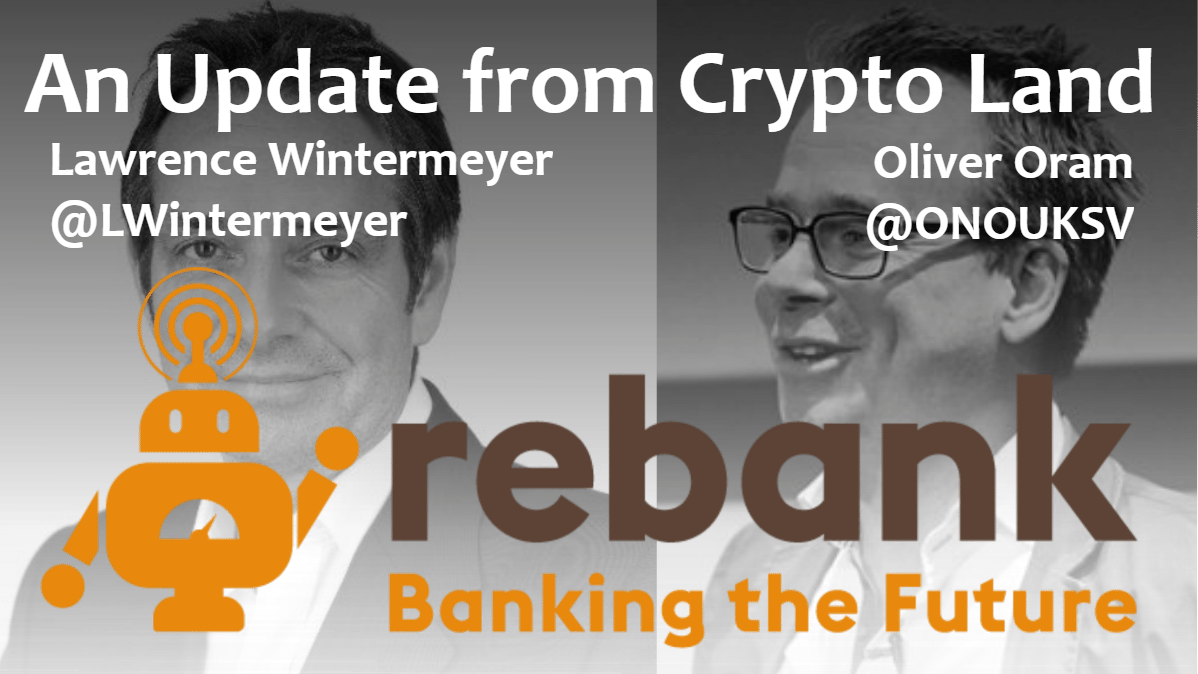 ---
Today, we welcome back our good friend Lawrence Wintermeyer, former CEO of Innovate Finance. Lawrence now works with a range of institutional investors and companies to help them capitalize on the shifts underway as part of the digital revolution. Lately, he's been doing a lot of work in cryptocurrency and tokens, the topic we pick up today.
We also connect with Oliver Oram, founder of Chainvine, a blockchain company, and lead advisor to MindArk, a video game developer preparing an ICO.
We get into some of the higher level developments in the crypto space with Lawrence, and dig into a specific ICO use case with Oliver in the second half of the episode.
It feels like we're in the middle of a hurricane in the crypto space, with prices blowing in all directions while the underlying technological and social components struggle to take hold. Crypto is one of the most fascinating topics out there right now, and you're bound to have views. Let us know what you think @rebankpodcast @lwintermeyer and @ONOUKSV.