crypto
Bringing Crypto to the World with Circle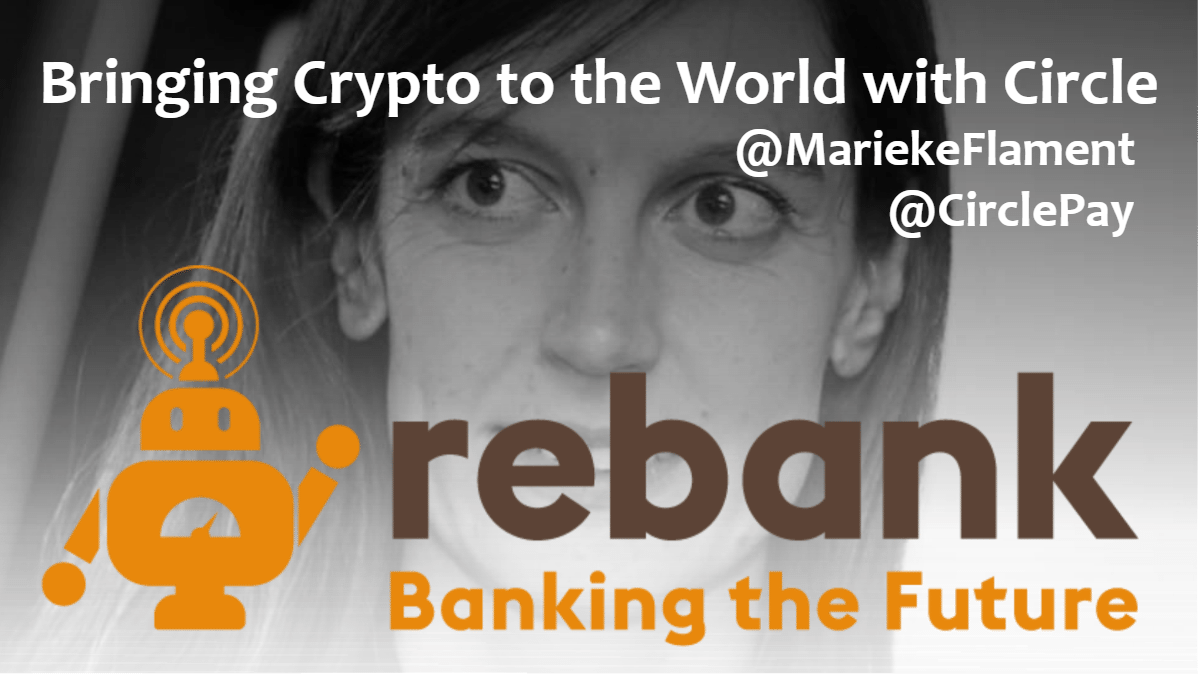 ---
In today's episode, we catch up with Marieke Flament, Chief Marketing Officer of Circle, one of the most noteworthy crytpo companies.
Circle was the first company to receive a BitLicense from the State of New York and the first virtual currency business to receive an e-money license from the British government.
Circle has raised over over $246 million since 2013, including a $50 million round led by Goldman Sachs.
Earlier this year, Circle acquired crypto exchange Poloniex for $400 million, with leaked documents suggesting an aspiration to make Poloniex America's first regulated crypto exchange.
As always, connect with us on Twitter, Facebook, LinkedIn or on our website at rebank.cc.
If you like today's show, please subscribe on iTunes, or your podcast platform of choice, and leave us a review.
Thank you very much for joining us today. Please welcome, Marieke Flament.