fintech
Bringing Fintech to the Masses with Bud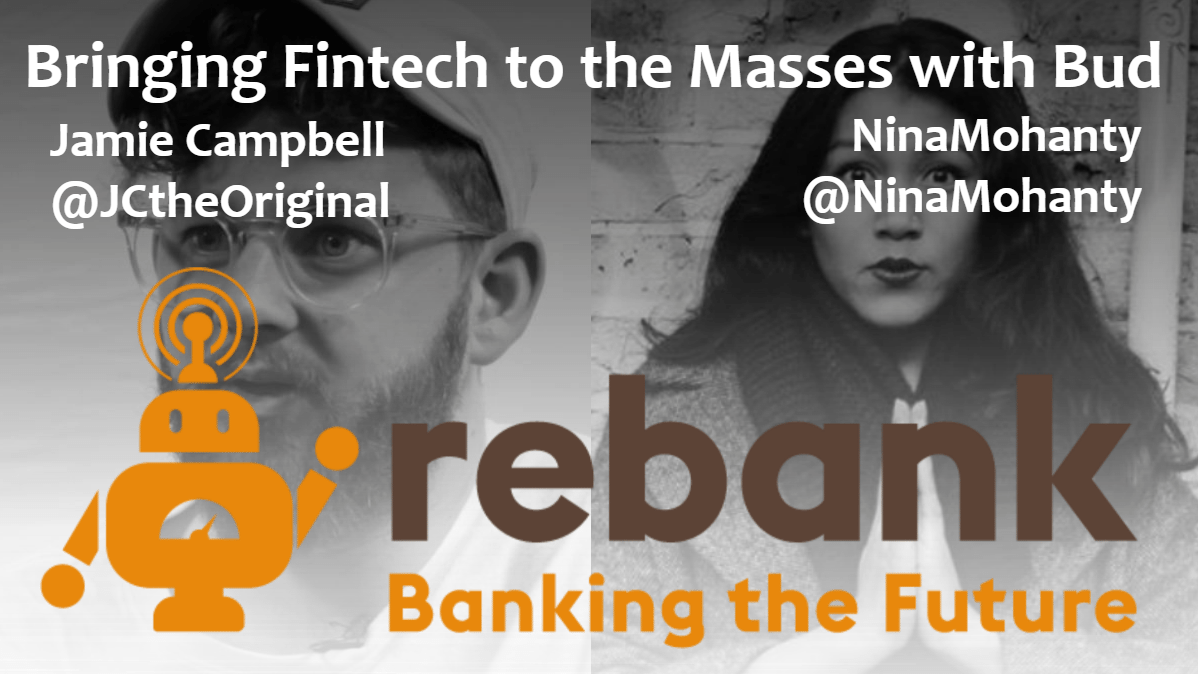 ---
Today, we're thrilled to be joined by Jamie Campbell and Nina Mohanty of Bud, one of the most compelling fintech apps around. Despite its startup status, Bud has hit some major milestones and is working on a project with HSBC and First Direct that see them integrated directly into the incumbents' apps in what could be a watershed moment for fintech.
In addition to their super cool business, they're also just great people. Give them a shout @JCtheOriginal and @NinaMohanty, and invite them to your next party.
Thank you very much for joining us today, please welcome Jamie Campbell and Nina Mohanty.