banking
Bringing Google Thinking to Core Banking with Thought Machine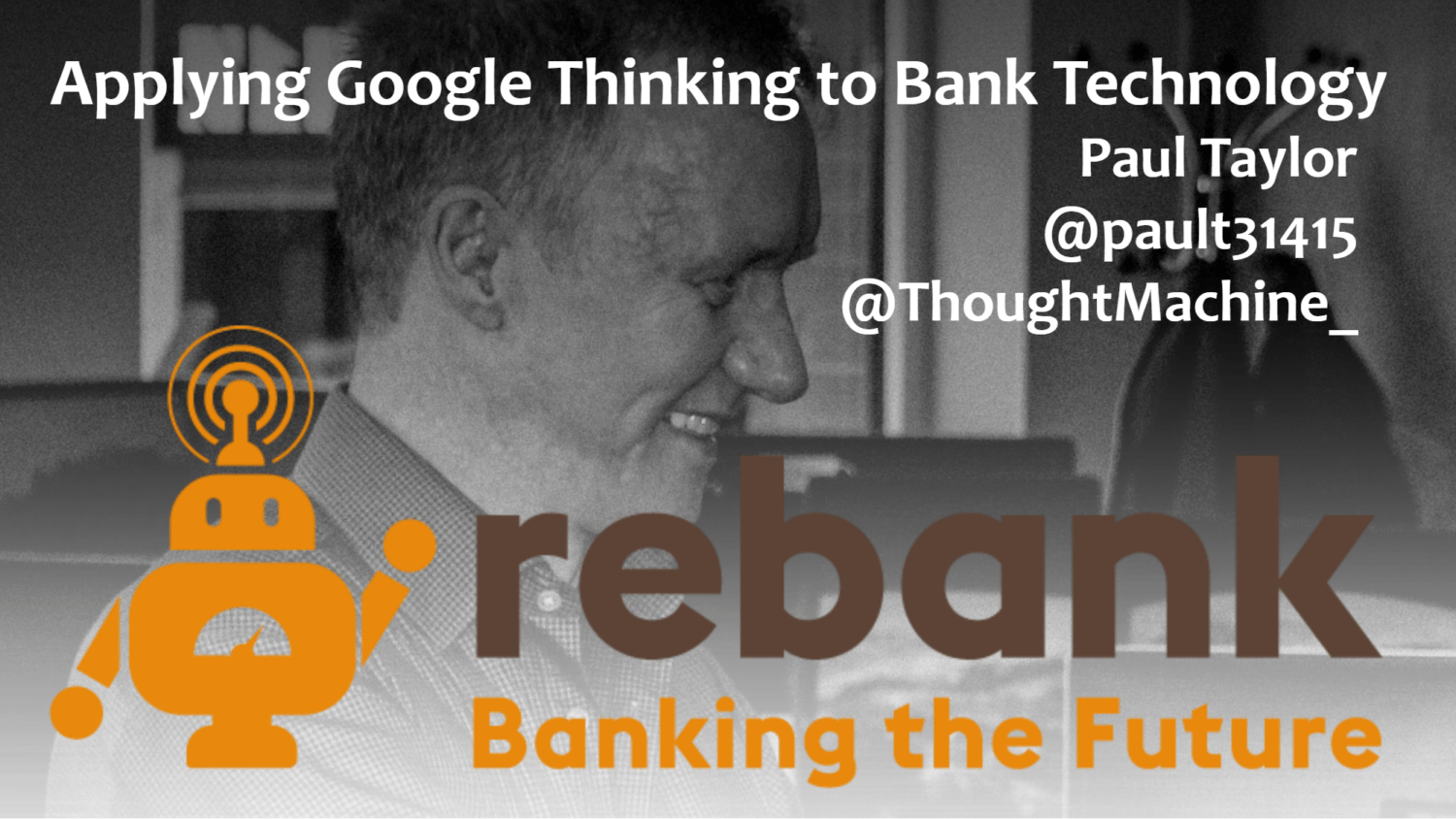 ---
Paul Taylor is the founder and CEO of Thought Machine, a brand new banking platform combining a Google-like approach to software with bank-like requirements for functionality.
Prior to Thought Machine, Paul headed the text-to-speech group at Google. He joined Google in 2010 when they acquired his company, Phonetic Arts. Phonetic Arts developed speech synthesis technology and was based in Cambridge, England.
Paul has a PhD in Speech Technology Research from Edinburgh University and started his career as an academic. Since then, he's founded three companies and taught at Cambridge University, in addition to his work at Google. Paul has published over 80 papers on speech technology, including the now standard text book in the field.
As always, connect with us on Twitter, Facebook, LinkedIn or on our website at rebank.cc.
If you like today's show, please subscribe on iTunes, or your podcast platform of choice, and leave us a review.
Thank you very much for joining us today, please welcome Paul Taylor.