neobank
Building Billion-Dollar Businesses with Martin Mignot of Index Ventures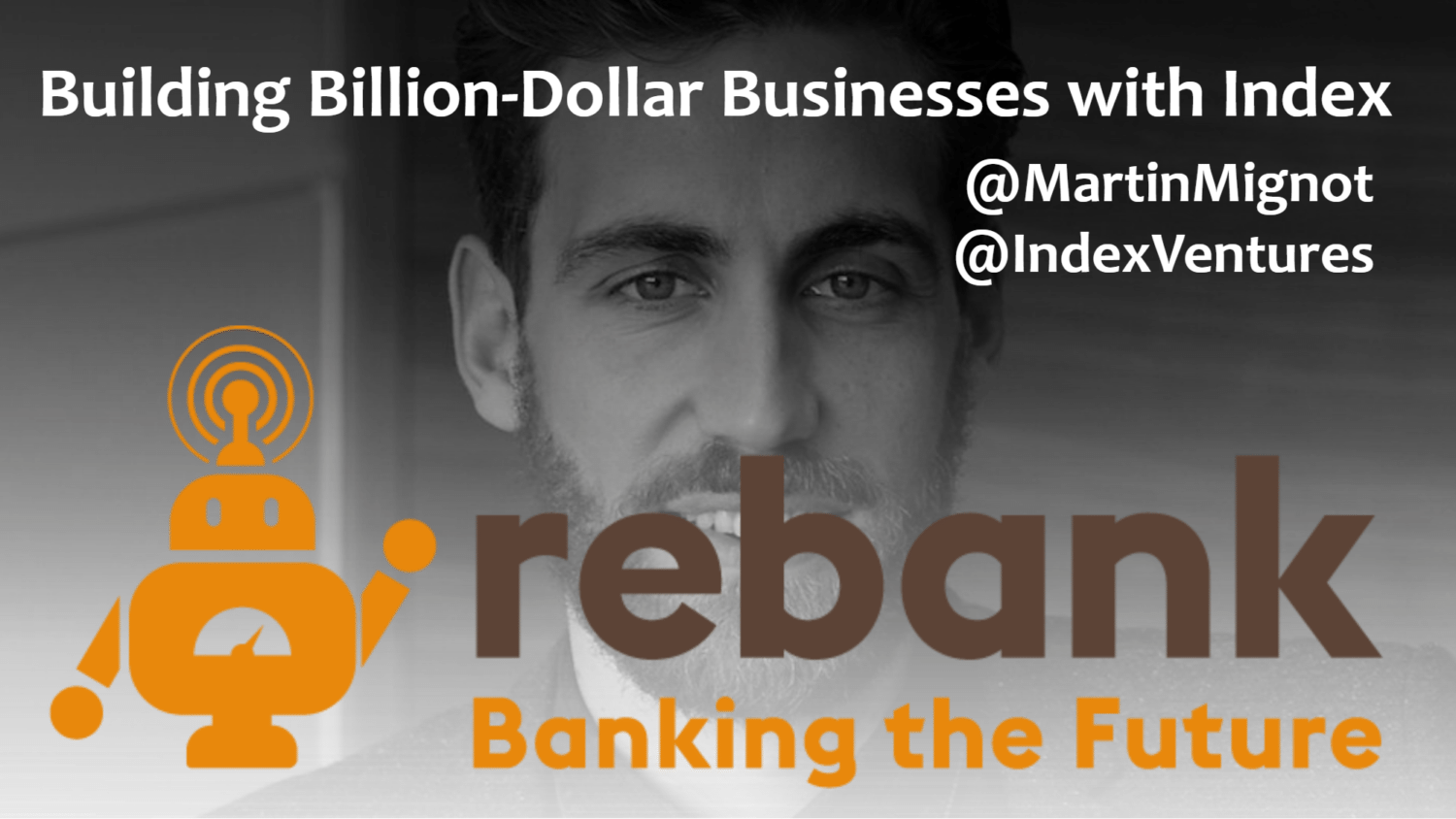 ---
Martin Mignot is a Partner at Index Ventures, one of Europe's leading VC firms.
Martin focuses on startups which operate in large markets (food, transportation, finance, healthcare) through the development of must-have products that get exponentially better with each additional user.
He has worked with companies including Bird and BlaBlaCar and serves on the board of Deliveroo, Revolut and Trainline.
Prior to joining Index, Martin was in the TMT team at UBS Investment Bank and co-founded the beauty subscription business Boudoir Prive (acquired by Joliebox/Birchbox).
If you enjoy today's episode, please subscribe on iTunes, or your podcast platform of choice, and leave us a review.
Thank you very much for joining us today. Please welcome, Martin Mignot.