banking
Can a Bank Be a Unicorn? with OakNorth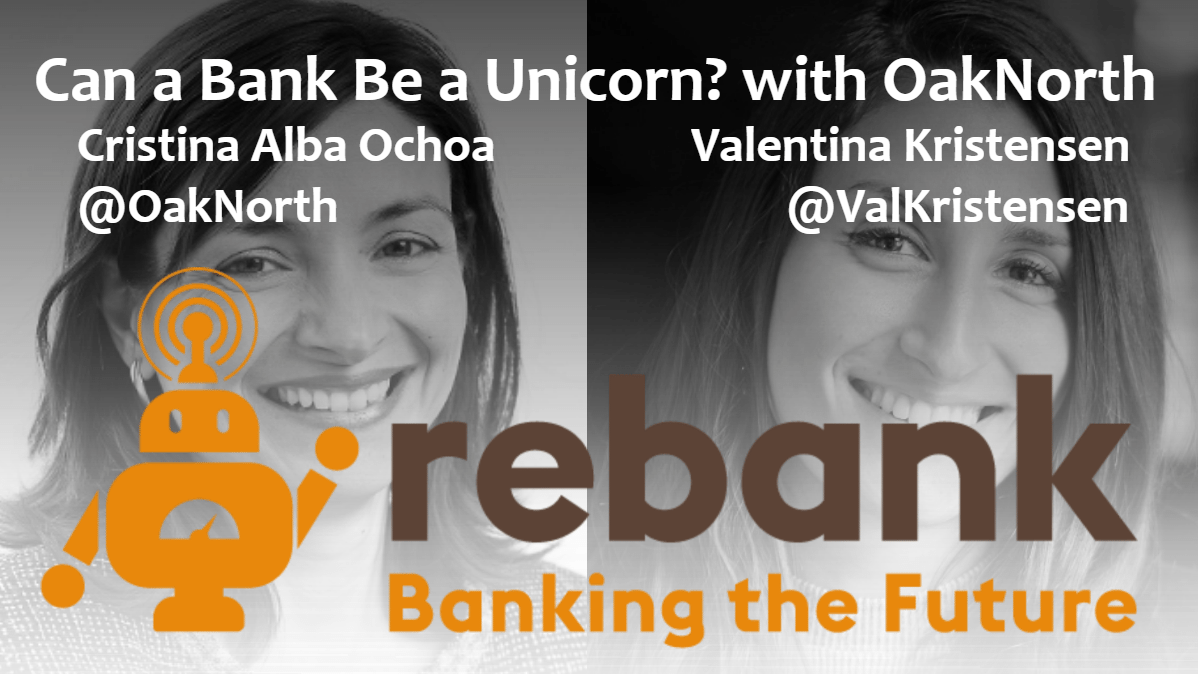 ---
Today we have the great pleasure of catching up with Cristina Alba Ochoa, CFO, and Valentina Kristensen, Head of Marketing, of OakNorth, one of the UK's leading banks. You thought I was going to say leading challenger banks, which of course they are, but I think it's fair to say they're punching well above their weight.
We sat down with OakNorth's co-founder Joel Perlman way back in episode 12, where we got into the founder's story. It's still a highly relevant conversation, and I'd encourage you to check it out.
In the year and a half since we connected with Joel, OakNorth has been killing it. They broke even twenty-two months after launch, they've originated close to £1b in loans to UK SMEs, they've raised £250m at a billion dollar plus valuation....oh yeah, and they've built and launched a side hustle called Acorns that could be as big or bigger than OakNorth itself. No big deal.
This was such a fun chat with two super smart, high energy women. I don't expect it will be the last time we have them on show.
If you enjoy today's episode, share the love on Twitter, Facebook and LinkedIn.
Thanks to everyone who signed up for the newsletter in the past week or two. Watch your inbox.
Thank you very much for joining us today, please welcome, Cristina Alba Ochoa and Valentina Kristensen.