banking
Episode 44: ClearBank: The Biggest Thing in Fintech?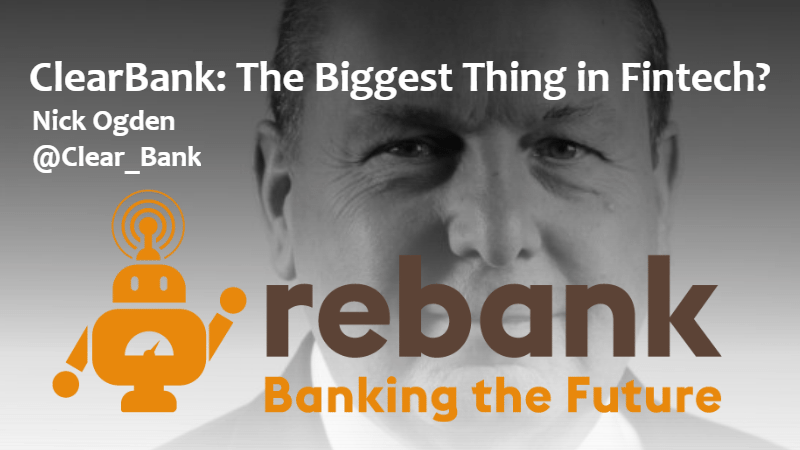 ---
Nick Ogden is the Founder and Executive Chairman of ClearBank, the UK's first new clearing bank in more than 250 years. ClearBank offers banking infrastructure, including clearing, to incumbent and startup financial services companies and fintechs. Built on real time technology, ClearBank aims to support increased transparency and competition in the UK banking market.
Prior to founding ClearBank, Nick founded, ran and sold WorldPay, a global leader in payment processing.
As always, connect with us on Twitter, Facebook, LinkedIn or on our website at rebank.cc.
If you like today's show, please subscribe on iTunes, or your podcast platform of choice, and leave us a review.
Thank you very much for joining us today. Please welcome, Nick Ogden.