design
Designing Winning Financial Services with Barclays, TSB and Idean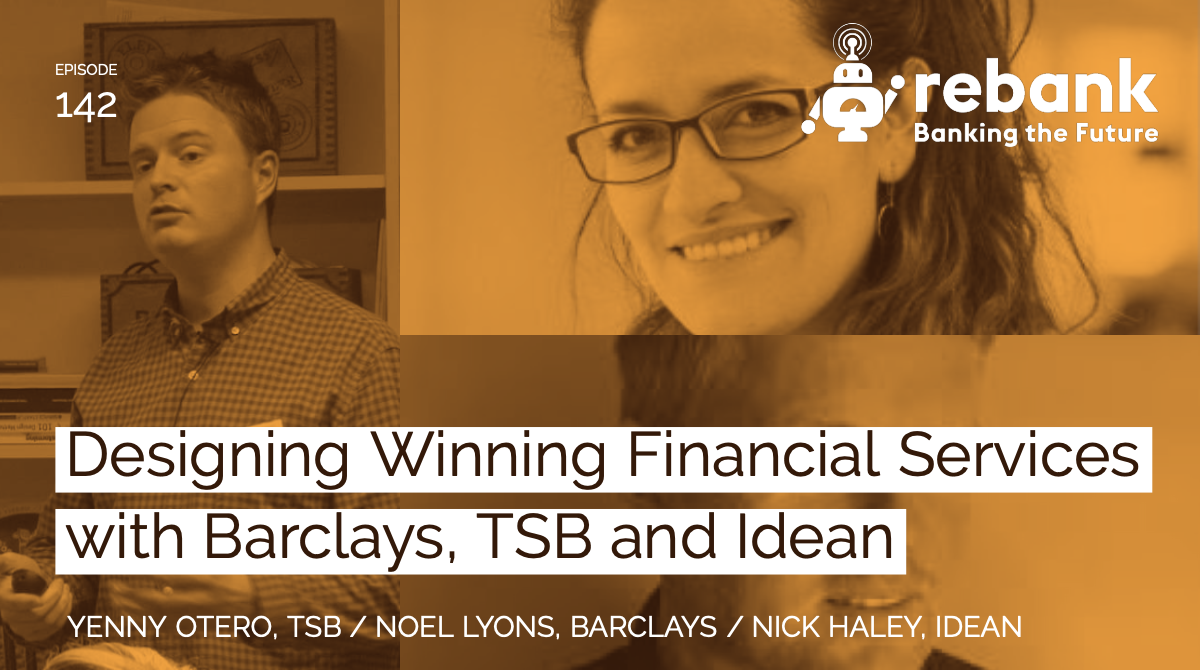 ---
The subject of today's conversation is design in financial services.
We talk all the time about the new customer experiences shaping the evolution of finance, generally focusing on the implications of those forces and others on the trajectory of the industry. Today, we take a closer look at the experiences themselves, through the eyes of the people designing them.
The first voice you'll hear after mine is that of Yenny Otero, Head of Design at TSB. The following speaker is Nick Haley, Product Design Principal at Idean, a design agency. The fourth and last voice that enters the conversation is that of Noel Lyons, Experience Design Director at Barclays.
In addition to the insights we deliver through our podcast and newsletter, Rebank offers advisory services to fintechs, banks and corporates.
Drawing on our experience starting, running and advising fintech businesses and our vast network of the most impactful fintech entrepreneurs, investors and innovators around the world, we help companies make sense of fintech, work through specific questions and optimize proposition and strategy.
For more information about our services, please visit www.rebank.cc.
Thank you very much for joining us today. Please welcome, Yenny Otero, Nick Haley and Noel Lyons.