data
Digital Identity and the Future of Privacy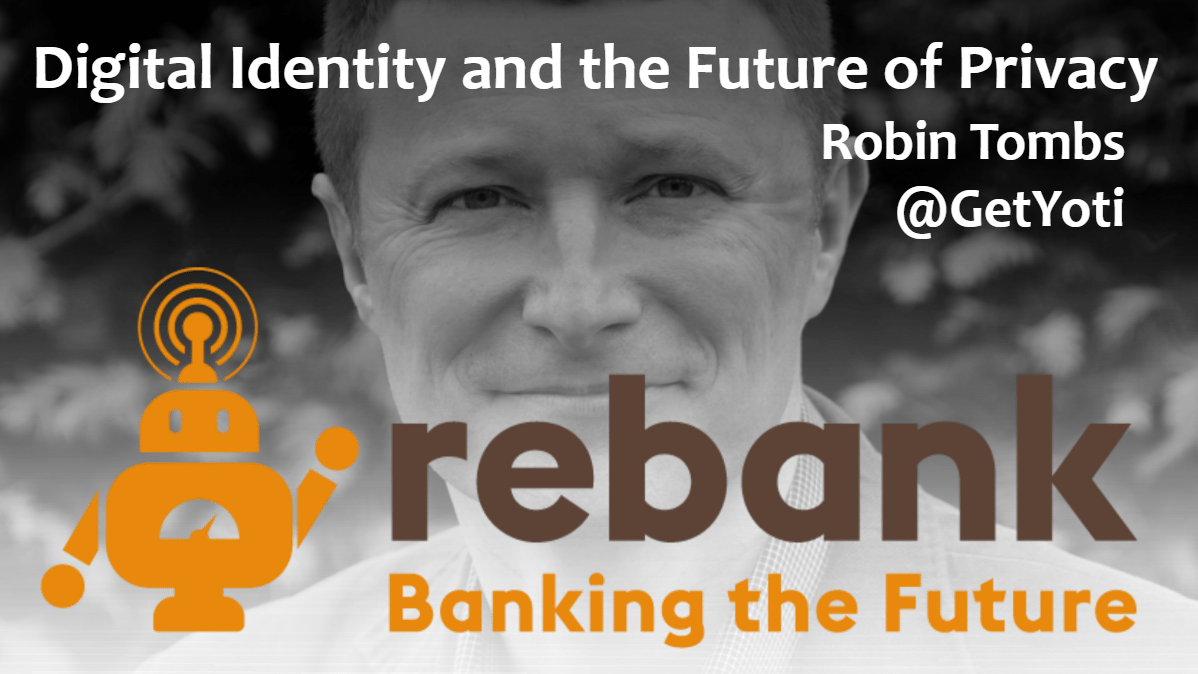 ---
Robin Tombs is a serial tech entrepreneur and investor. He is the CEO and Co-Founder of Yoti, a
digital identity platform enabling secure onboarding anywhere online or in-person.
Prior to Yoti, Robin co-founded Gamesys, one of the world's leading online gaming operators. He is also an angel investor in a handful of technology companies and a trustee of Future First.
Today's conversation is a fascinating glimpse into what the future of data, privacy and identity might look like.
Connect with us on Twitter @rebankpodcast or on LinkedIn, Facebook or YouTube.
If you enjoy today's episode, please subscribe on iTunes, or your podcast platform of choice, and leave us a review.
Thanks very much for joining us today. Please welcome, Robin Tombs.