banking
Disrupting Capital Markets with ING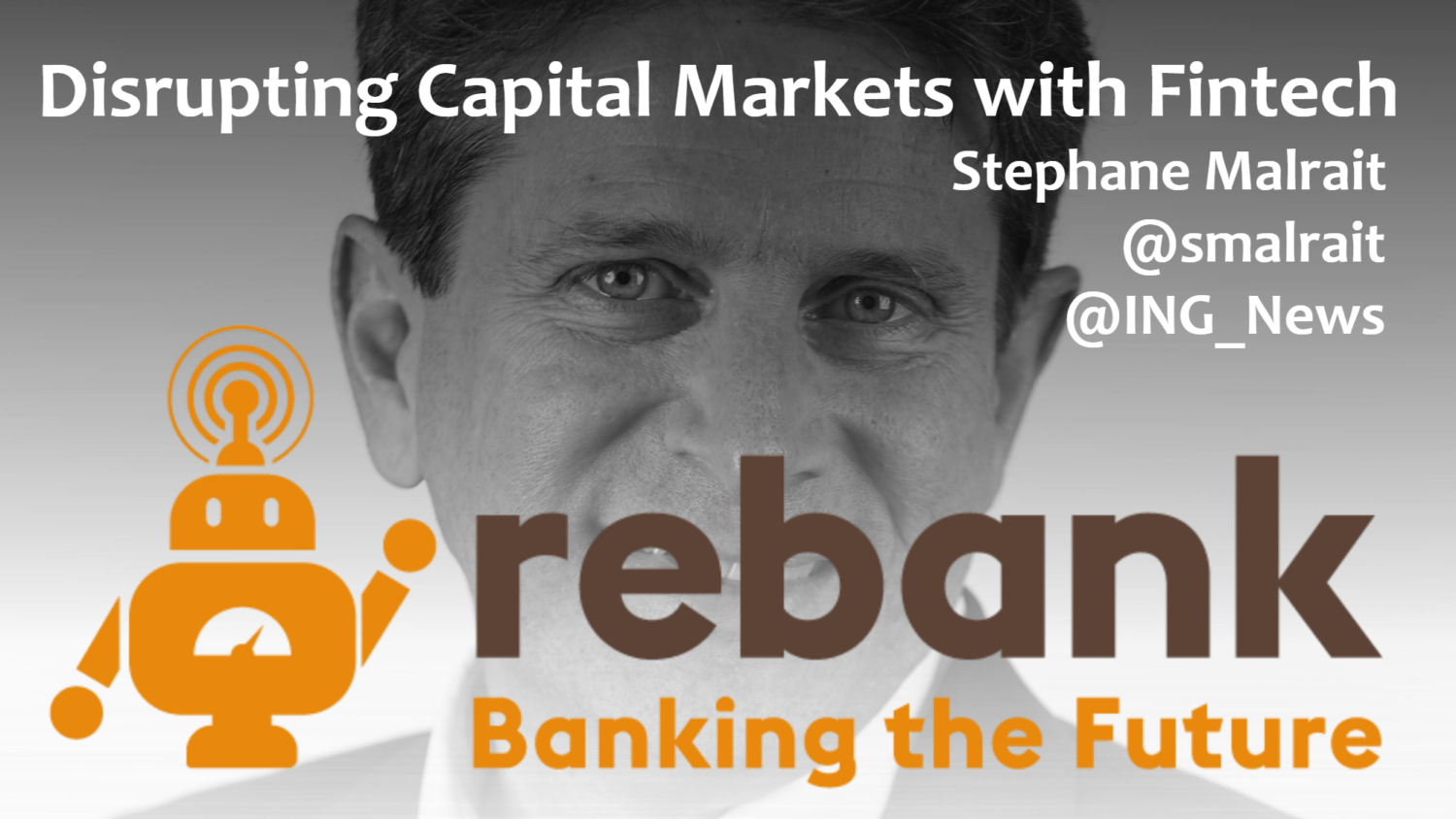 ---
Stephane Malrait is a Managing Director and Global Head of Financial Markets eCommerce at ING. In that role, he effectively leads ING's electronic trading business as market maker and on behalf of clients. Stephane also sits on the Innovation Council of ING Bank and the Innovation steering committee of ING London.
Today's chat was an interesting one looking at fintech for capital markets and where the opportunities lie.
As always, connect with us on Twitter, Facebook, LinkedIn or on our website at rebank.cc.
If you like today's show, please subscribe on iTunes, or your podcast platform of choice, and leave us a review.
Thank you very much for joining us today, please welcome Stephane Malrait.