banking
Disrupting the $10T European Deposits Market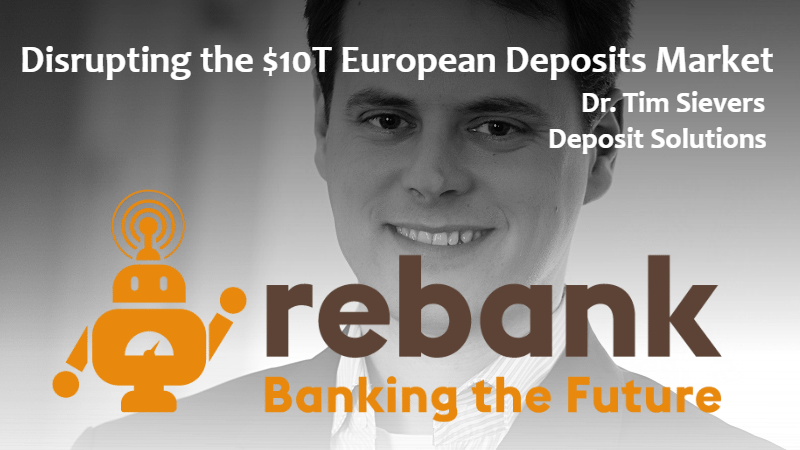 ---
Tim Sievers is CEO and Founder of Deposit Solutions, an Open Banking platform for deposits, connecting banks and depositors across Europe.
The platform allows banks to offer attractive third party deposit products to their own customers through their existing accounts.
Deposit Solutions works with banks across Europe, has mediated deposits in excess of €2bn, and employs more than 110 people across Hamburg, London and Zurich.
As always, connect with us on Twitter, Facebook, LinkedIn or on our website at rebank.cc.
If you like today's show, please subscribe on iTunes, or your podcast platform of choice, and leave us a review.