api
Episode 10: APIs & the Platformification of Banking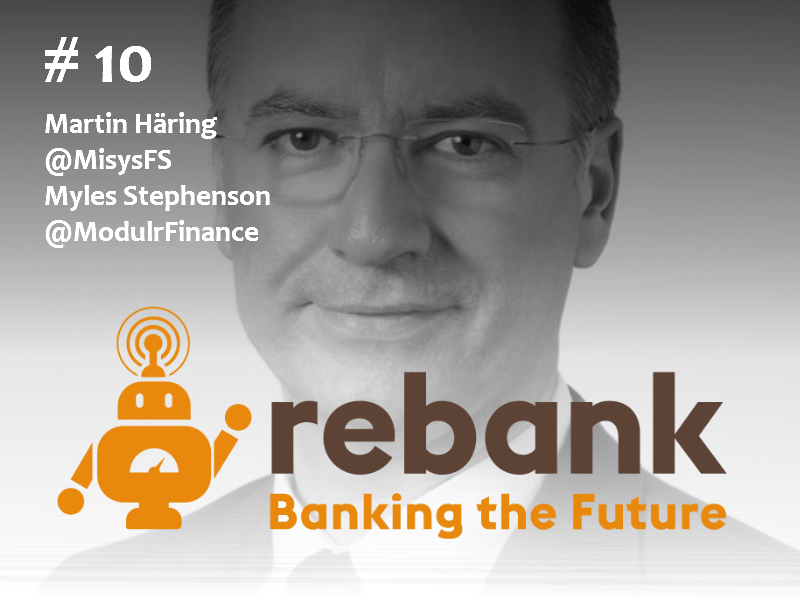 This week we've got a special two part edition, with two guests who represent arguably the future of banking and financial services technology. Martin Häring is the Chief Marketing Officer of Misys (www.misys.com), a global core banking provider that recently opened its systems to third party development, in yet another sign that the industry is moving toward an API-connected, platform model.
I think Misys is doing revolutionary work, and it's good to see an established organization–a stalwart of global banking systems–taking the lead with such an innovative move. I think it's reflective of the way fintech is going, the way banking is going, the way financial services is going, and the way technology is going more broadly.
We've also got Myles Stephenson, CEO of Modulr (www.modulrfinance.com), a UK fintech building out a robust, plug-and-play payments platform to support corporates and fintechs looking to gain more efficient access to payment systems in the UK, above and beyond what's offered by the banks. Myles has a really interesting take on where the industry is going in terms of systems architecture and platformification. I think the two guests, the two interviews, support each other nicely and really reinforce this broad based push toward wholly new systems architecture.
As always, tweet at us @rebankpodcast and tweet at me directly @will_beeson to share your thoughts and continue the conversation.