banking
Episode 13: All About Challenger Banking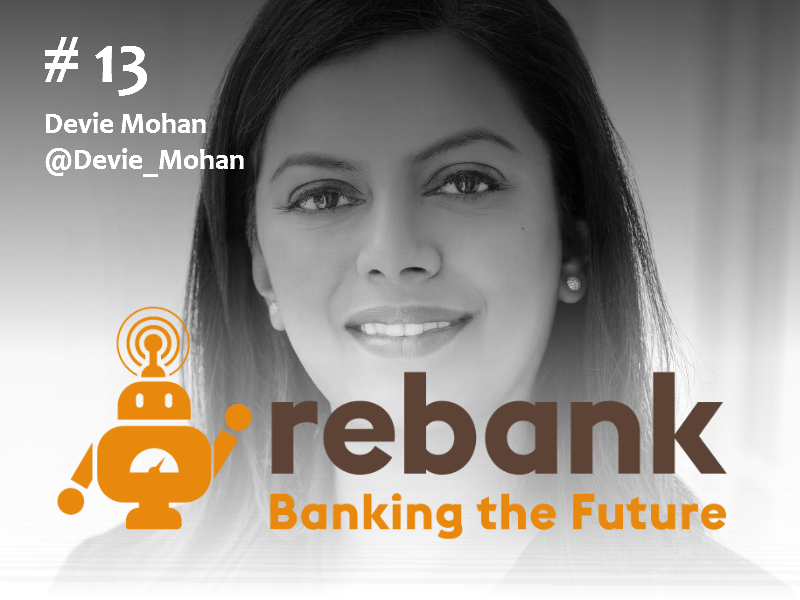 Devie Mohan is a prominent fintech writer, speaker and commentator. Devie is the co-founder and CEO of Burnmark, a fintech research company established in partnership with Berlin-based FinLeap. She is also a market strategist and UK coordinator with FinLeap.
Throughout the course of her career, Devie has helped numerous banks, startups, innovation groups and investors understand the trends in fintech, helping them set their corporate, marketing and investment strategies. She is an adamant proponent of a fintech ecosystem in which banks and startups collaborate to drive innovation.
Devie is featured on several fintech influencer lists, including the CityAM FinTech Powerlist and the SWIFT-Innotribe Power Women in FinTech list, to name just two.