B2B
Episode 17: Is Monzo the Future of Banking?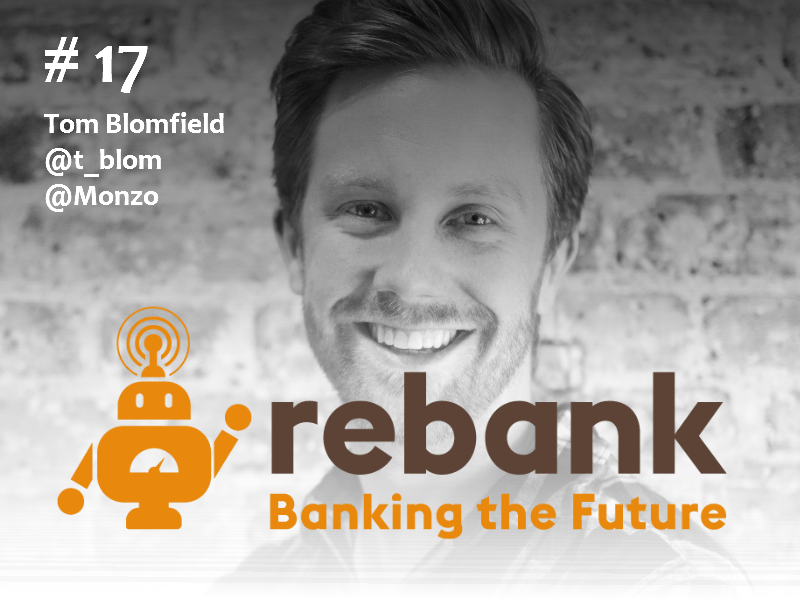 We've got a great episode today with Tom Blomfield (@t_blom), co-founder and CEO of Monzo (@monzo), a new, digital-only challenger bank in the UK.
Monzo is seeking to fundamentally change the way banking is done and challenge a lot of assumptions about the way people want to interact with their money.
Tom is a serial entrepreneur, he founded an e-commerce platform for students called boso.com while he was in college and later launched GoCardless, a B2B payments company that raised funding from the likes of Accel, Balderton and Passion Capital and went through Y Combinator in 2011.
In 2013, Tom and his GoCardless (@GoCardless) co-founders were named among the top 5 entrepreneurs by the European Commission. Tom got involved in the digital, challenger bank space in the UK relatively early, at the bank now known as Starling before moving on to found Monzo which plans to launch in early 2017.
Monzo has generated a phenomenal following and has a live beta with thousands of active users and an extremely long waiting list.
As a special treat for Rebank listeners and a profound thank you for your support through our first 17 episodes, Tom is offering up a Monzo card giving immediate access to the highly sought after beta for one lucky listener.
To participate, send an email with your name and the title of your favorite Rebank episode so far to rebank@rebank.cc. We'll draw a winner at 5pm GMT on Friday, December 9th, so get your submissions in.
As always, connect with us on Twitter @rebankpodcast or with Will directly @will_beeson.
If you like the show, subscribe on iTunes, SoundCloud, Stitcher or one of the numerous other platforms where we're distributed.
Thanks, and enjoy today's episode with Tom Blomfield.