banking
Episode 23: Addressing the Syrian Refugee Crisis with Fintech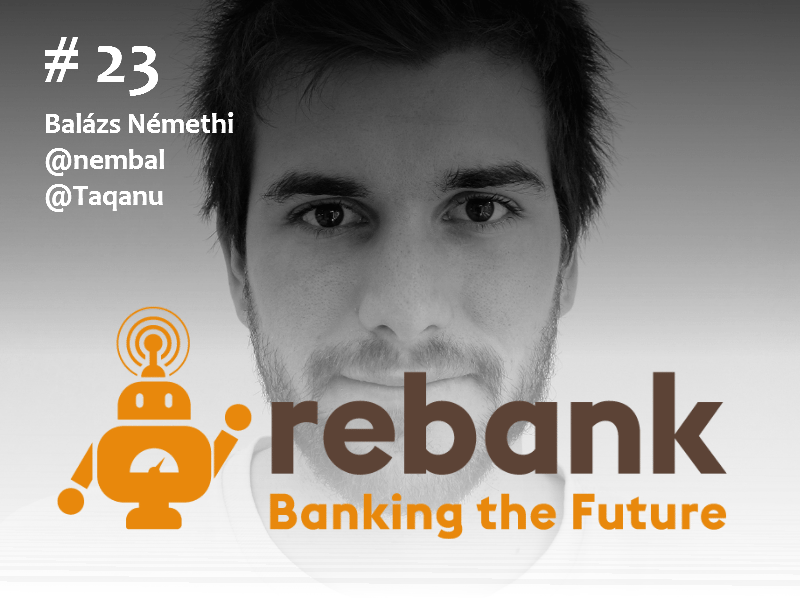 ---
Today we welcome Balazs Nemethi to the podcast.
Balazs is the founder of Taqanu, a bank for all.
Taqanu wants to provide banking to anyone, regardless of background and available documents. One of their first target user groups is refugees displaced by unrest in Syria, but the potential for a solution like Taqanu extends across refugees, migrants, the financially excluded and beyond - to any user group seeking a digital solution to identity and financial services. Combining digital identity, blockchain and a geography agnostic mobile-only interface, Taqanu seeks to revolutionize financial access for the unbanked.
Based in Berlin and supported by some of the most recognizable global change organizations, Taqanu is innovating in an area that could create real improvement in millions of people's lives.
We recently incorporated a new discussion platform into our website at www.rebank.cc to support our community and an exclusive mailing list for insider access to our show.
Connect with us on Twitter, Facebook or LinkedIn, and tweet at us @rebankpodcast or at me, your host, @will_beeson.
Please enjoy today's show with Balazs Nemethi.