AML
Episode 24: Digital Identity & Blockchain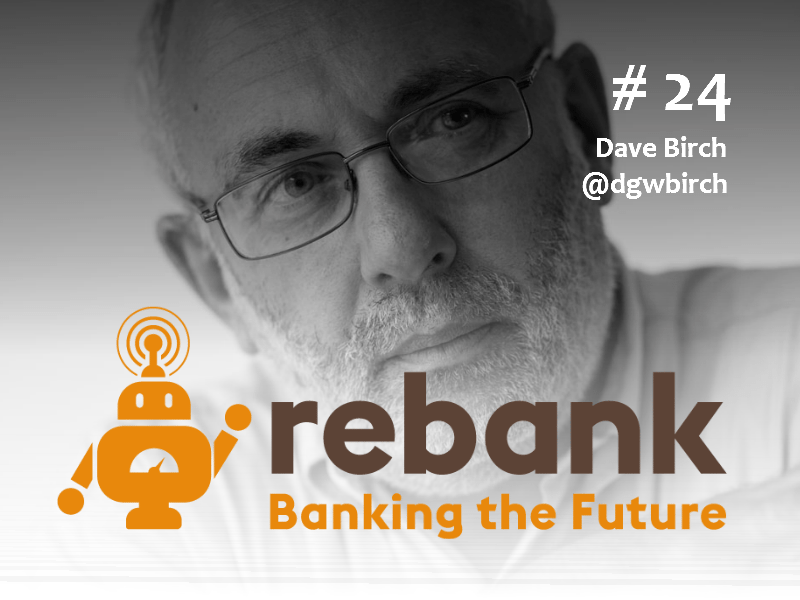 ---
Today we're thrilled to welcome Dave Birch (@dgwbirch) to the podcast.
Dave is Director of Innovation at Consult Hyperion, a secure electronic transactions consultancy.
Dave is an internationally-recognized thought leader in digital identity and digital money. He has been named one of the global top 15 best sources of business information by Wired Magazine, one of the top ten most influential voices in banking by the Financial Brand, one of the top three most influential people in London's FinTech community by City A.M, and more. Dave is perhaps Europe's most influential commentator on emerging payments and adjacent subject areas, including digital identity, blockchain and privacy.
This episode is a timely follow-on to recent episodes with Pascal Bouvier (Ep 22) and Taqanu founder Balazs Nemethi (Ep 23), both of which raised the topic of digital identity.
When it comes to digital identity and the technologies required to support its implementation, few are as knowledgeable as Dave Birch.
As always, connect with us on Twitter, Facebook or LinkedIn. Tweet at us @rebankpodcast or @will_beeson.
If you like Rebank, please subscribe on iTunes or your podcast platform of choice and consider leaving us a review.
Please enjoy today's show with Dave Birch.