accelerator
Episode 27: How to Partner with a Fintech Startup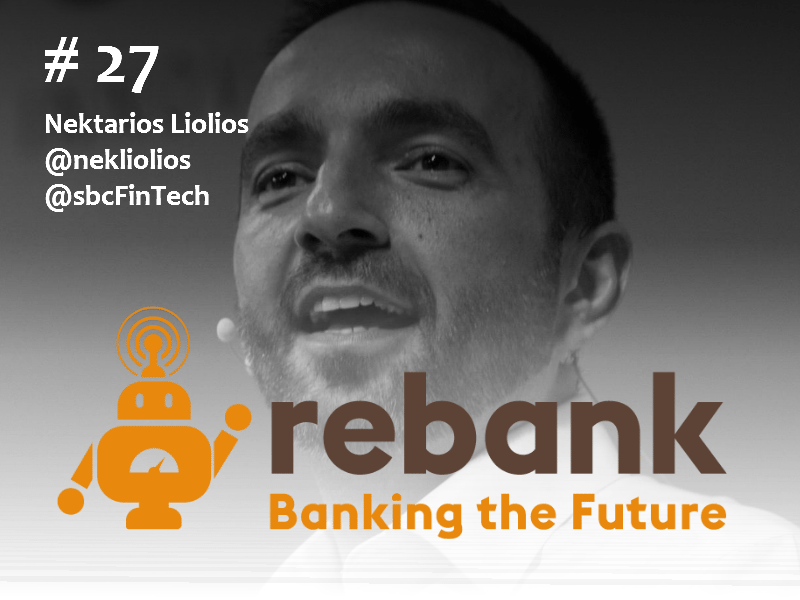 ---
Today, we're thrilled to be joined by Nektarios Liolios. Nektarios is CEO & Co-founder of Startupbootcamp FinTech and Startupbootcamp InsurTech, the leading innovation programs in the financial and insurance industries.
The programs provide funding, mentorship and office space in the heart of London, Singapore & New York, along with access to a global network of investors and VCs, for up to 10 selected FinTech startups per class.
Nektarios has spent nearly 20 years in fintech, previously with Clearstream and SWIFT, where he ran the Innotribe Startup Challenge.
Today's conversation with Nektarios was a fascinating discussion about a number of approaches to partnership between incumbents and startups. Regardless of the strategy used, there are a few key elements that enable successful collaboration.
If you enjoy today's show, please leave us a review on iTunes or your podcast platform of choice.
As always, connect with us on Twitter, Facebook, LinkedIn or on our website at rebank.cc.
Thanks so much for listening today. Please welcome, Nektarios Liolios.