banking
Episode 31: Digital Banking is 1% Finished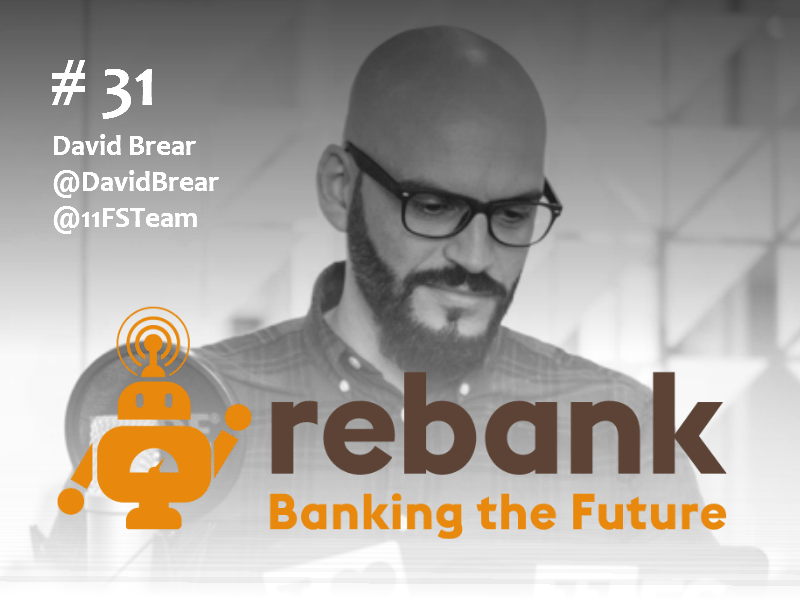 ---
Today we're thrilled to be joined by fintech superstar David Brear, one of the most prominent thinkers and doers in our industry. David is focused on addressing one of the biggest challenges in banking: driving technological innovation at large, incumbent organizations.
David Brear is CEO and co-founder of 11:FS, a FinTech consultancy that helps banks become truly digital. He's also cohost of FinTech Insider, a blockbuster podcast about FinTech and financial services. Named among the Top 100 Most Influential FinTech Leaders of 2016, he's one of the most recognized and influential people in financial services. David worked at Lloyds Banking Group and Aviva on large-scale digital transformations and then led Gartner's Global Digital Banking practice before starting 11:FS.
As always, connect with us on Twitter, Facebook, LinkedIn or on our website at rebank.cc.
If you like today's show, please subscribe on iTunes, or your podcast platform of choice, and leave us a review.
Thank you very much for joining us today. Please welcome, David Brear.