AI
Fintech, Blockchain and ICOs with Futurist Lex Sokolin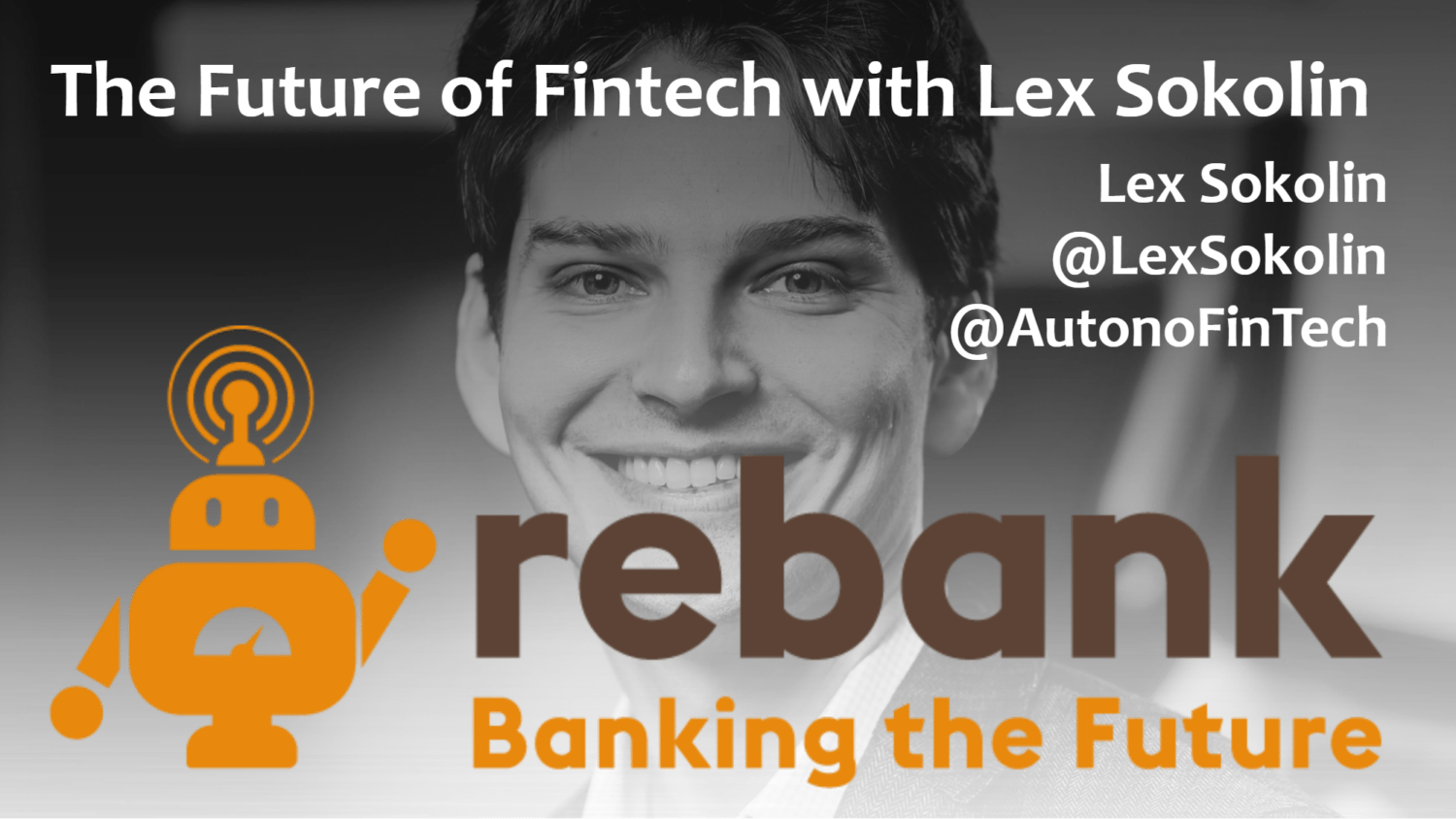 ---
Lex Sokolin is a futurist and entrepreneur focused on the next generation of financial services. He directs Fintech Strategy at Autonomous Research, a leading research firm for the financial sector, helping clients understand and leverage innovation.
Prior to joining Autonomous Research, Lex founded and ran NestEgg Wealth, a roboadvisor that pioneered online wealth management and was acquired by AdvisorEngine, a digital wealth management platform backed by WisdomTree.
Lex is a contributor of thought leadership to the WSJ, CNBC, Reuters, Investopedia, American Banker, ThinkAdvisor, and Investment News, among others.
As always, connect with us on Twitter, Facebook, LinkedIn or on our website at rebank.cc.
If you like today's show, please subscribe on iTunes, or your podcast platform of choice, and leave us a review.
Thank you very much for joining us today, please welcome Lex Sokolin.