africa
Fintech Opportunties in Emerging Markets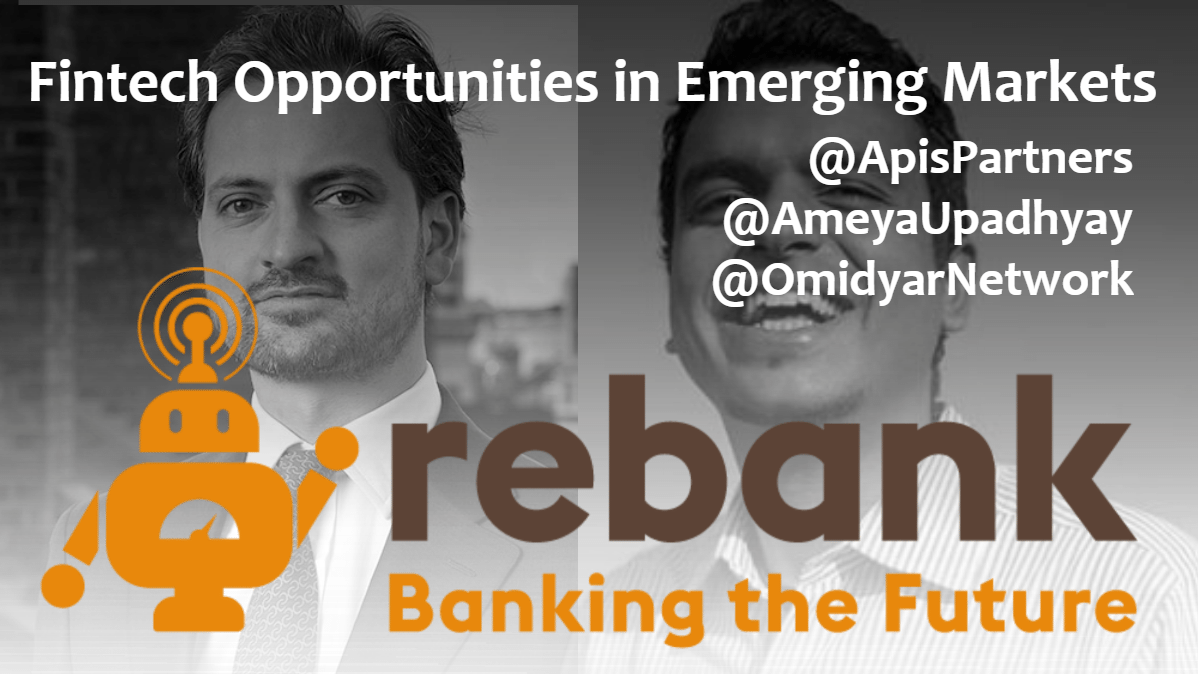 ---
Today, we're joined by two excellent guests to discuss recent developments and new opportunities in emerging markets fintech.
Ameya Upadhyay is a Principal at Omidyar, an impact fund that has deployed over $1.3bn over the past 10 years. Asad Naqvi is Managing Director of Apis, a growth stage private equity fund focused on financial services in growth markets.
We originally connected with Ameya in Episode 39 in May 2017. If you like today's episode, check that one out too at www.rebank.cc.
In this conversation, we discuss the importance of cash and human touch points as a part of the innovation equation in Emerging Markets, why fintechs are overvalued, how raising a series C round is similar to turning 40, where the most recognized players in cross-border payments fintech have fallen short and much more.
As always, connect with us on Twitter, Facebook, LinkedIn or on our website at rebank.cc.
If you like today's show, please subscribe on iTunes, or your podcast platform of choice, and leave us a review.
Thank you very much for joining us today. Please welcome, Ameya Upadhyay and Asad Naqvi.