banking
Episode 49: Fintech Serial Entrepreneurship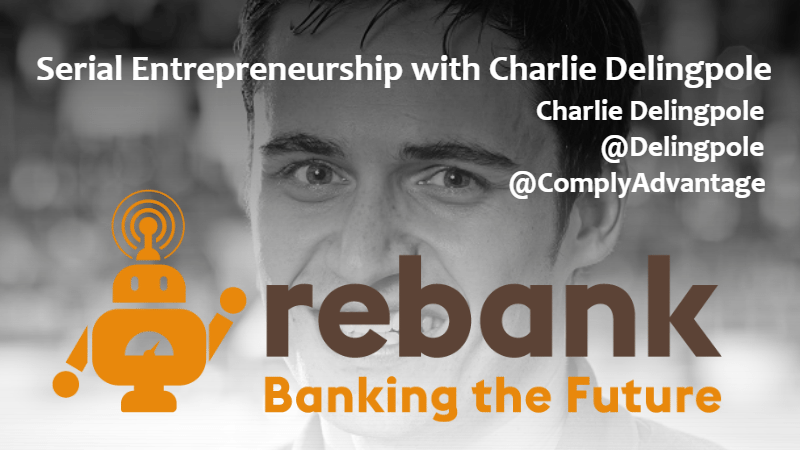 ---
Charlie Delingpole is the founder and CEO of ComplyAdvantage, a company using artificial intelligence and machine learning to help prevent financial crime.
Prior to founding ComplyAdvantage, Charlie co-founded and ran MarketInvoice, a leading alternative lending platform focused on invoice finance.
Charlie founded his first startup in 1999, and somehow managed to run it for seven years while at Cambridge and then the London School of Economics.
As always, connect with us on Twitter, Facebook, LinkedIn or on our website at rebank.cc.
If you like today's show, please subscribe on iTunes, or your podcast platform of choice, and leave us a review.
Thank you very much for joining us today. Please welcome, Charlie Delingpole.