GoCardless
GoCardless, YC, Payments and Life with Hiroki Takeuchi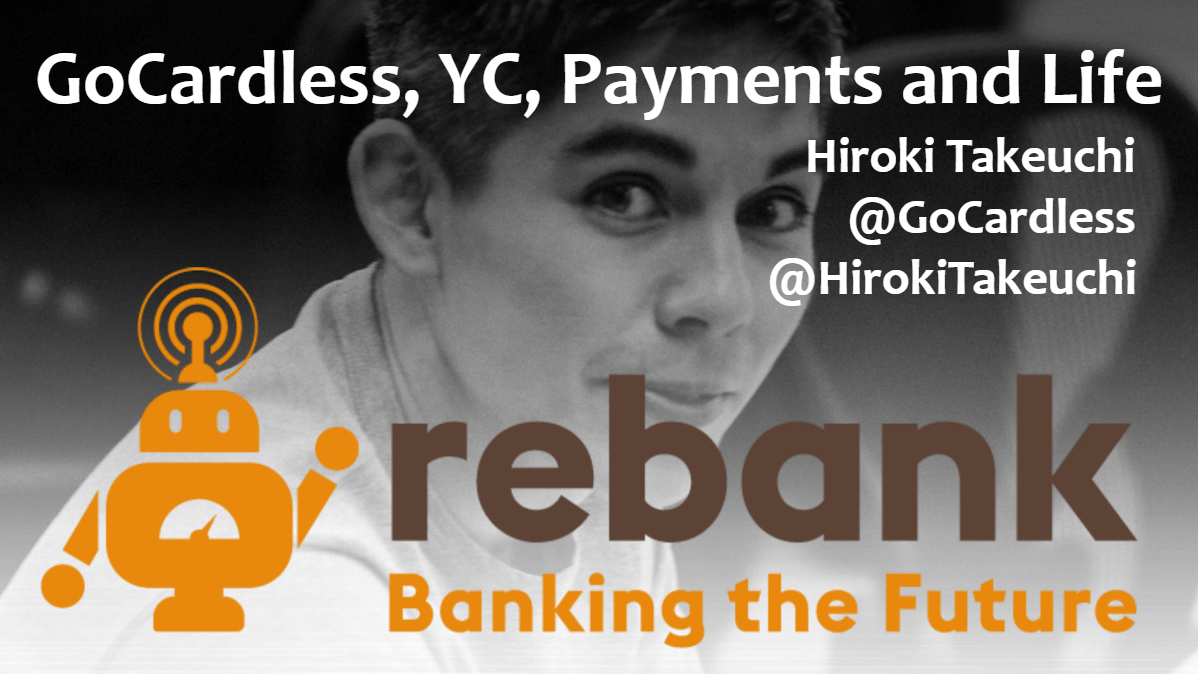 ---
Hiroki Takeuchi is the Founder and CEO of GoCardless, a London-based fintech that simplifies recurring payment collection for businesses.
GoCardless has raised $47m to date and is backed by the likes of Balderton, Accel Partners, Passion Capital and Notion Capital. Hiroki and his co-founders, including Tom Blomfield, now of Monzo, who joined us on the podcast way back in episode 17, went through Y Combinator early on and have some interesting stories about that experience.
Today's conversation covers a number of topics, some of which are quite challenging. I'd highly encourage you to listen through to the end. Hiroki is an exceptional entrepreneur with a powerful story.
You can read Steve O'Hear's TechCrunch article about Hiroki here. For more information on GoCardless' $23m raise in late 2017, see here. To read about Burrow's pivot from B2C mortgage provider to B2B platform, see here.
If you enjoy today's episode, please subscribe on iTunes, or your podcast platform of choice.
Thank you very much for joining us today. Please welcome Hiroki Takeuchi.