lending
The Golden Age of Fintech with Ron Suber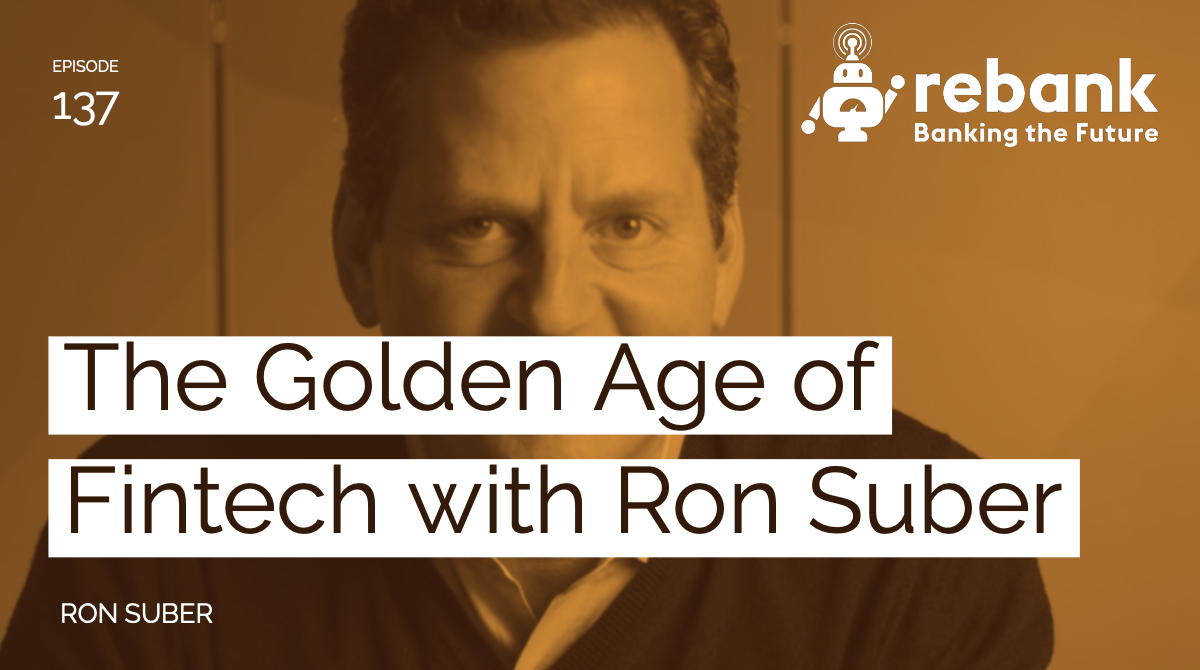 ---
Ron Suber is the former head of Prosper, one of the original peer-to-peer lenders.
Prior to getting involved in Prosper, Ron built and sold Merlin, a tech-first prime broker for the long-tail of hedge funds, acquired by Wells Fargo in 2012.
Ron invests in and advises a number of fintech companies and has developed views on the space and where it's headed, all of which we get into today.
In addition to the insights we deliver through our podcast and newsletter, Rebank offers advisory services to fintechs, banks and corporates.
Drawing on our experience starting, running and advising fintech businesses and our vast network of the most impactful fintech entrepreneurs, investors and innovators around the world, we help companies make sense of fintech, work through specific questions and optimize proposition and strategy.
For more information about our services, please visit www.rebank.cc.
Thank you very much for joining us today. Please welcome, Ron Suber.