Lex Sokolin
How is COVID-19 Changing Consumer and Business Behavior?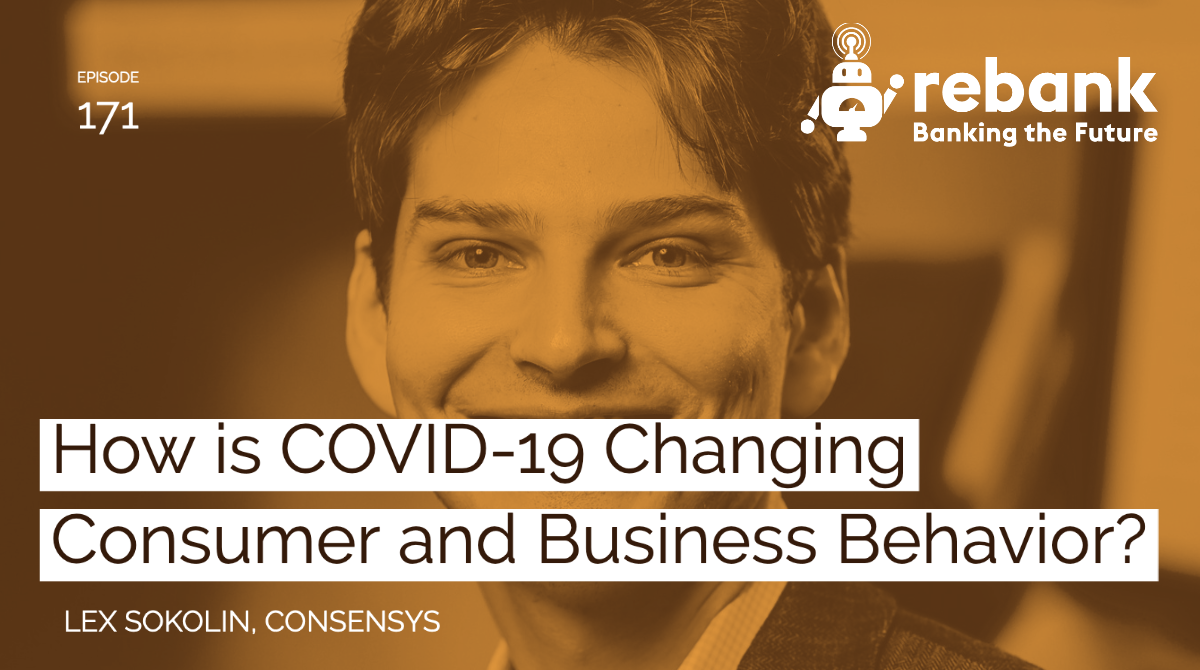 ---
Today, we're joined by Lex Sokolin to discuss the ways in which COVID-19 is influencing consumer and business behavior and what changes are likely to be permanent.
Digital is booming in areas where it hasn't before, both on the consumer and business sides. This genie will not be put back in the bottle. We are in the midst of a quantum leap forward in digital adoption.
Fintechs that have long struggled for regulatory acceptance are punching through with solutions for SBA loan and stimulus check disbursement. This pivot toward a more mainstream role doesn't feel like a change that can be reversed.
Apple and Google are building tools to enable us to give up even more privacy in the name of public health. Times of crisis reorder moral priorities.
For all of our past episodes, and to sign up to our newsletter, please visit www.rebank.cc.
Thank you very much for joining us today. Please welcome, Lex Sokolin.