banking
Incubating Fintech Startups with Entrepreneur First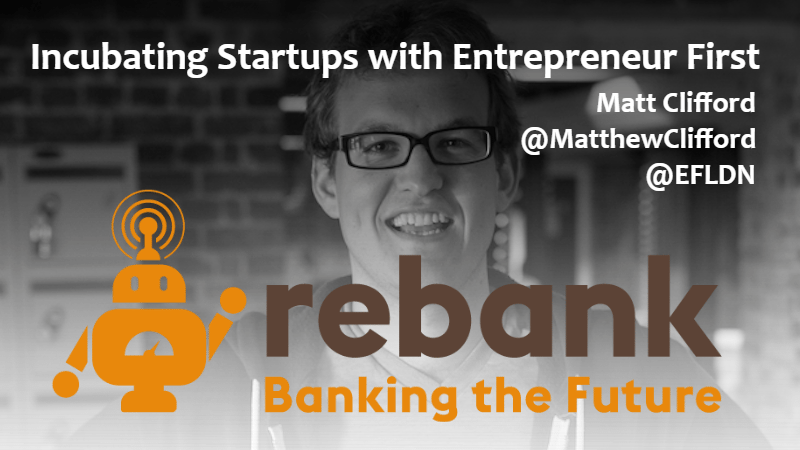 ---
Matt Clifford is the co-founder and CEO of Entrepreneur First, the world's leading technology company builder. EF invests in top technical individuals to help them build world-class deep tech startups in London and Singapore. Since 2011, they've created over 100 startups, including Magic Pony, an AI company acquired by Twitter in 2016, and Cleo, a chat app for banking.
Matt is also the co-founder of Code First: Girls, a free part-time course for high-potential female university students who want to be part of the digital revolution.
In 2016, Matt received an MBE from the Queen of England for recognition of his work.
As always, connect with us on Twitter, Facebook, LinkedIn or on our website at rebank.cc.
If you like today's show, please subscribe on iTunes, or your podcast platform of choice, and leave us a review.
Thank you very much for joining us today. Please welcome, Matt Clifford.