banking
Innovation & Open Talent with BBVA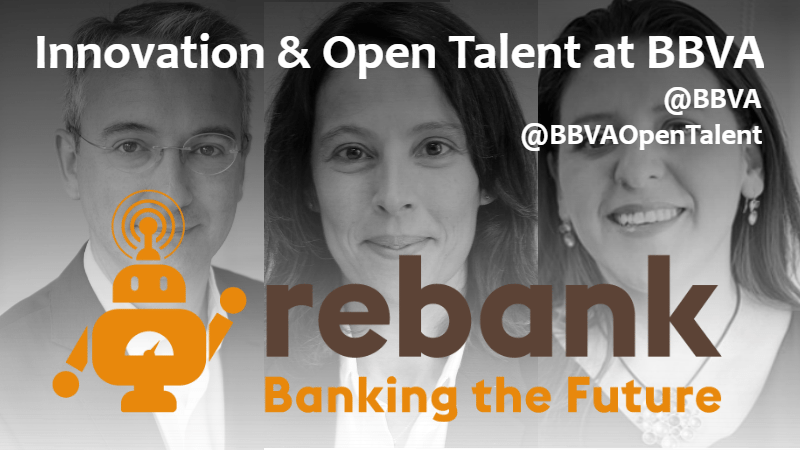 ---
Today, we're thrilled to be joined by not one but three guests from BBVA, a bank setting the pace for innovation among incumbents. We connected with BBVA as part of their Open Talent Competition. Last week in London, BBVA held their Fintech for Companies final, organized in conjunction with Innovate Finance.
In this episode, we'll hear from Mario Pardo, Head of Client Solutions, Carmela Gomez, Head of Global Treasury Solutions, and Marisol Menendez, Head of Open Innovation. All three share fascinating insight about the way BBVA thinks about innovation, how they've created a forward-thinking culture and why openness is crucial to the future of banking.
As always, connect with us on Twitter, Facebook, LinkedIn, or on our website at rebank.cc.
If you're a regular Rebank listener, please sign into iTunes and leave us a review. It helps others find the show.
Thank you very much for joining us today. Please welcome, Mario Pardo, Carmela Gomez and Marisol Menedez.