insurtech
Insuring the Gig Economy with Zego and Deloitte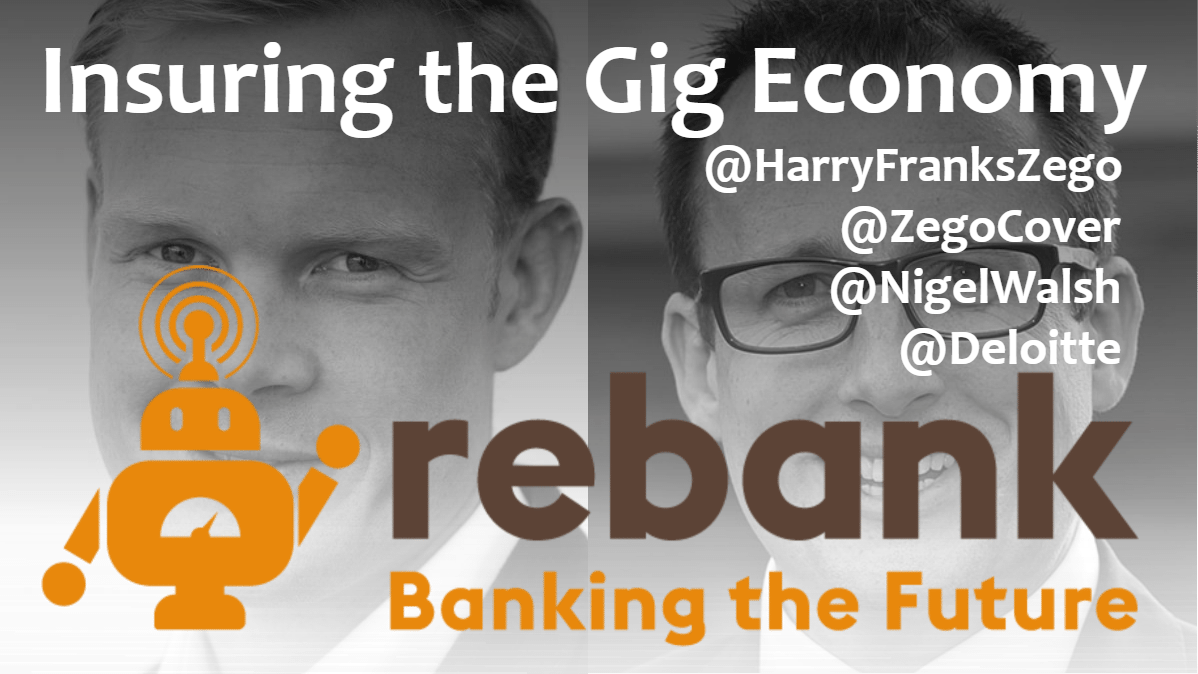 ---
This week, we're joined by Harry Franks, Founder and Chief Commercial Officer of Zego, an on-demand insurance platform founded by former Deliveroo employees. We're also joined by Nigel Walsh, Partner at Deloitte and insurtech specialist.
This is an interesting conversation about how changes in the way people live and work impact their requirements for traditional financial services. Lots to think about here.
You can check out the report Nigel and his team recently conducted on the gig economy, in conjunction with Lloyds of London, here.