compliance
Intelligent Compliance in a Digital World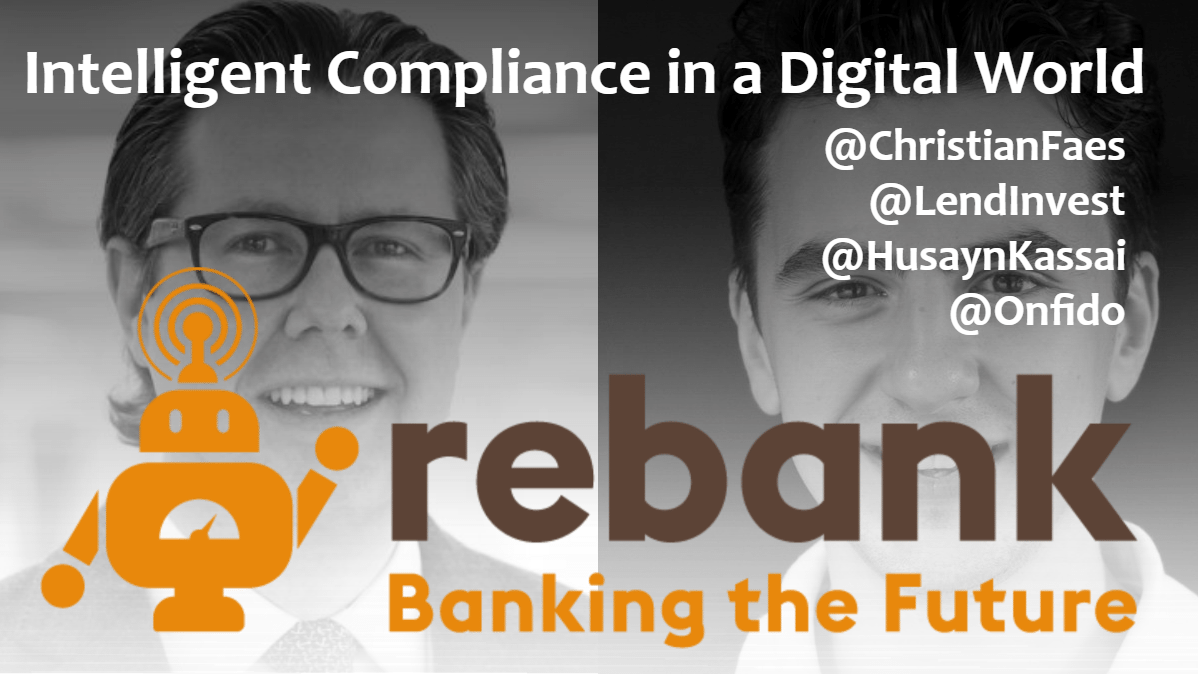 ---
This week, we're joined by Husayn Kassai, Founder and CEO of Onfido, and Christian Faes, Founder and CEO of LendInvest.
Onfido uses machine learning in customer authentication, validating users' identity documents and comparing them with facial biometrics. LendInvest is a property lending and investment platform which has originated over £1bn of loans since launch.
Both companies are regularly named among the top European fintechs and show no signs of slowing down.
As always, connect with us on Twitter, Facebook, LinkedIn or on our website at rebank.cc.
If you like today's show, please subscribe on iTunes, or your podcast platform of choice, and leave us a review.