IPO
IPOs, Direct Listings and the Private/Public Market Chasm with PrimaryBid and the LSE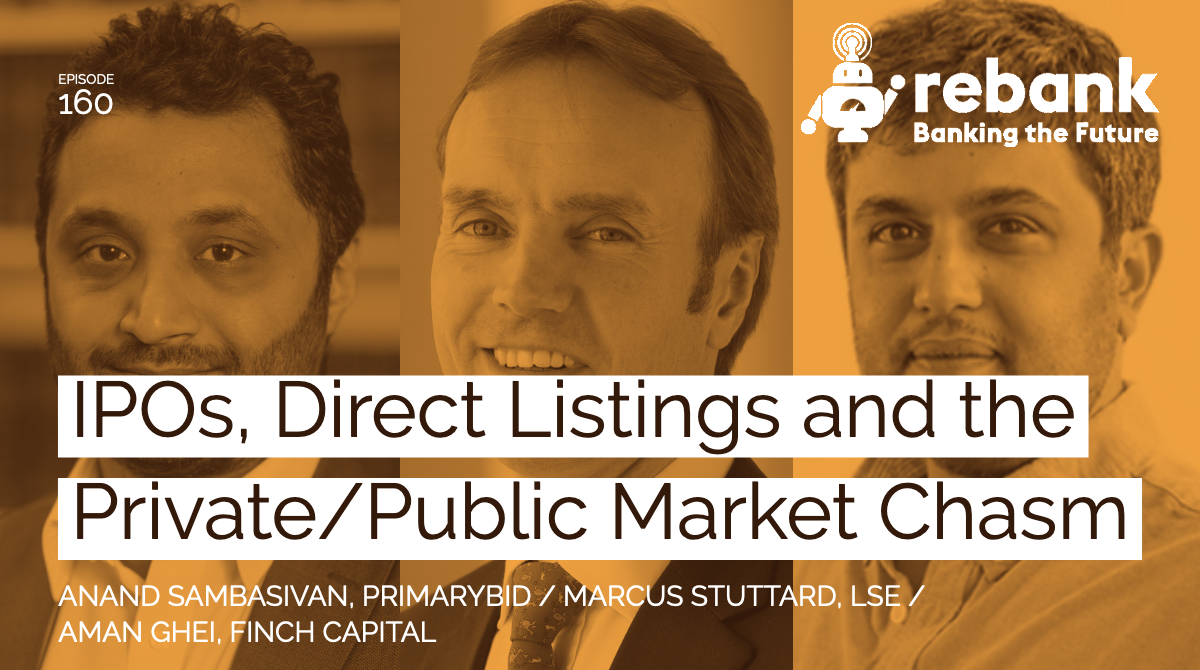 ---
Today we explore the wild and wondrous world of equity primary markets. We're joined by Anand Sambasivan, Co-Founder and CEO of PrimaryBid, Marcus Stuttard, Head of UK Primary Markets for the London Stock Exchange, and Aman Ghei, Principal at Finch Capital.
To get the conversation started, former investment bankers Anand and Aman walk us through the quirky and questionable dynamics of investment bank led IPOs and share sales. We then explore alternatives to that model, including direct listings, along with a number of interesting considerations about private vs. public market capital raising, risk taking vs. value capture, preference stacks and more.
For all of our past episodes, and to sign up to our newsletter, please visit www.rebank.cc.
Thank you very much for joining us today. Please welcome Anand Sambasivan,  Marcus Stuttard and Aman Ghei.