banking
Is Culture a Problem in Banking?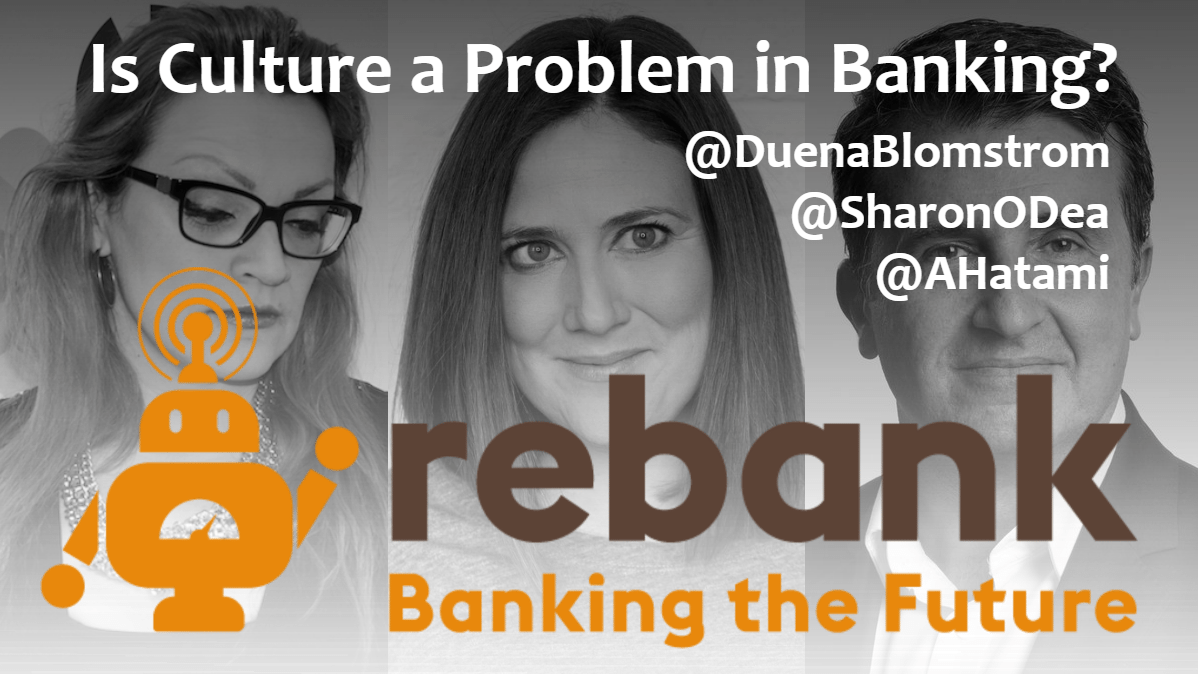 ---
Today's topic is corporate culture: what works, what doesn't, what needs to change and how. We're joined by three extremely qualified guests to dig into this hairy topic. Duena Blomstrom is the author of Emotional Banking, a book looking at culture in banking specifically. Sharon O'Dea is the former Head of Digital Communications at Standard Chartered and current communications strategy consultant. Alessandro Hatami is the former Group Digital Director at Lloyds Bank and currently advises Tier 1 banks on digital solutions.
This conversation was a bit experimental, in terms of both format and subject. Let us know what you think of the group discussion.
I'm not sure we reached a conclusion, per se, dealing with a topic as broad as culture, but I think we surfaced some interesting considerations. What did we miss? Let us know on Twitter @rebankpodcast.
Thank you very much for joining us today. Please welcome, Duena Blomstrom, Sharon O'Dea and Alessandro Hatami.