digital investments
Maintaining the Edge in an Evolving Market with BlackRock and Hargreaves Lansdown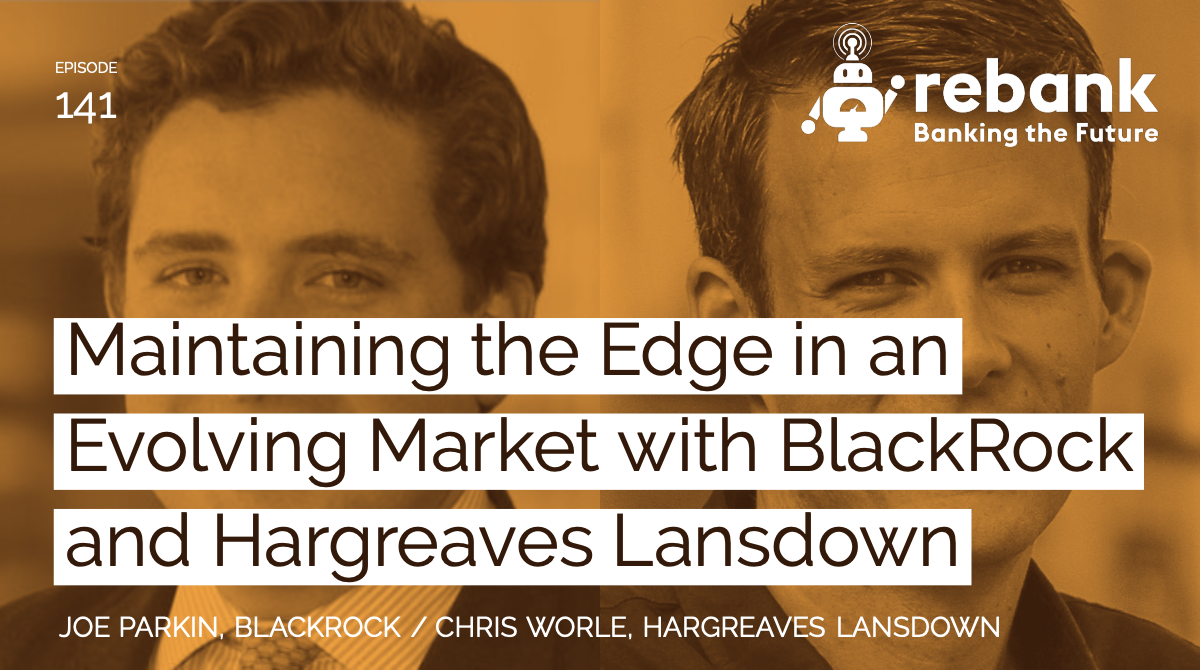 ---
The investments space is changing as fast as any other financial services vertical, with roboadvisors, free stock trading apps, contextual behavioral experiences, software automation, AI, new pricing structures and crypto all shaping the future direction of the industry.
Today, we discuss the current state and likely future of the space with two of the leading firms in the industry.
Chris Worle is the Chief Digital Officer at Hargreaves Lansdown, the UK's leading retail investments platform. Joe Parkin leads the UK iShares business and digital wealth for Northern Europe at BlackRock, one of the world's leading investment firms.
This conversation is a great complement to past episodes with Nutmeg, Betterment and Scalable Capital exploring the evolution of investment management.
In addition to the insights we deliver through our podcast and newsletter, Rebank offers advisory services to fintechs, banks and corporates.
Drawing on our experience starting, running and advising fintech businesses and our vast network of the most impactful fintech entrepreneurs, investors and innovators around the world, we help companies make sense of fintech, work through specific questions and optimize proposition and strategy.
For more information about our services, please visit www.rebank.cc.
Thank you very much for joining us today. Please welcome, Chris Worle and Joe Parkin.