insurtech
Mixed Commerce, Insurtech and HR Benefits with Ryan Gilbert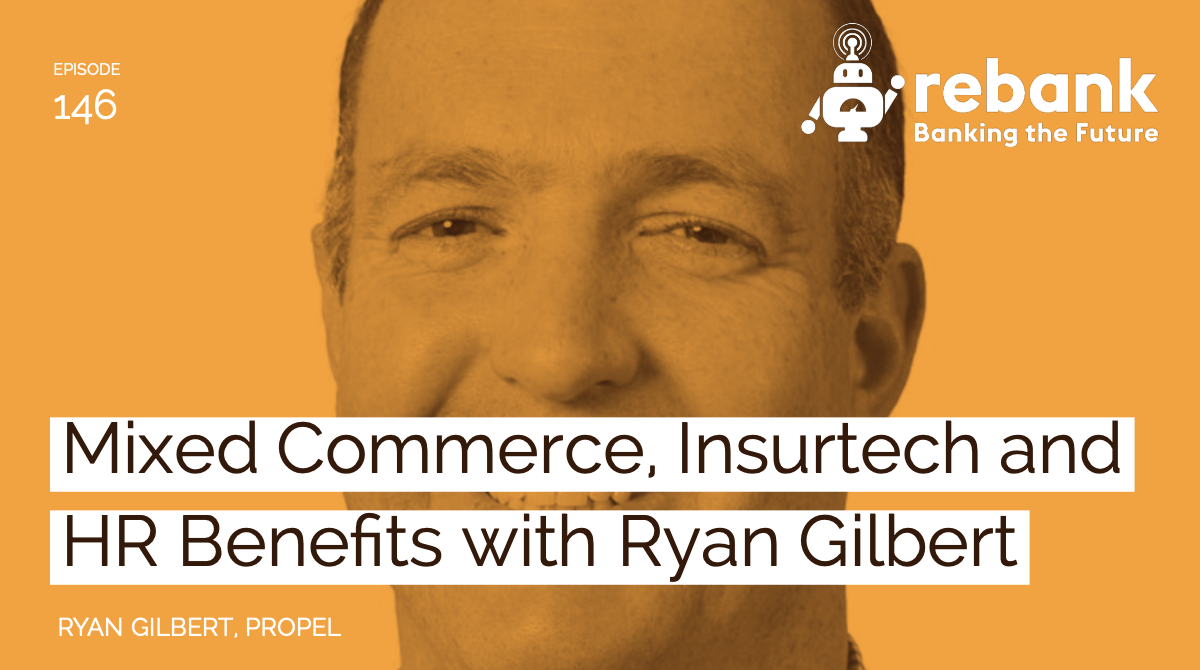 ---
Ryan Gilbert is General Partner at Propel, a San Francisco-based venture firm with investments in companies including Coinbase, Personal Capital, Trussle, Prosper and many more.
Prior to joining Propel, Ryan founded and ran SmartBiz loans, a leading SBA loan originator.
In this conversation, we explore a few interesting fintech verticals, including mixed commerce, insurtech and payroll benefits, by way of recent investments Ryan has made.
In addition to the insights we deliver through our podcast and newsletter, Rebank offers advisory services to fintechs, banks and corporates.
Drawing on our experience starting, running and advising fintech businesses and our vast network of the most impactful fintech entrepreneurs, investors and innovators around the world, we help companies make sense of fintech, work through specific questions and optimize proposition and strategy.
For more information about our services, please visit www.rebank.cc.
Thank you very much for joining us today. Please welcome, Ryan Gilbert.