fintech
Open Banking 2.0 with Bud, Starling and techUK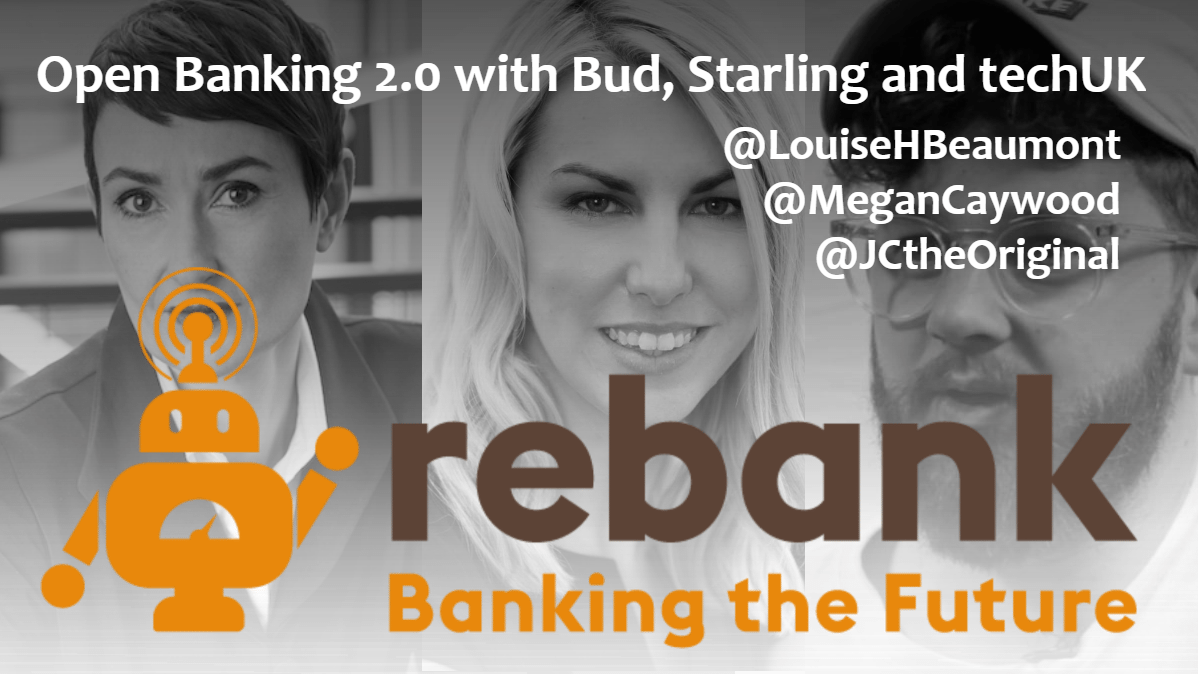 ---
Hello and welcome to Rebank, I'm your host, Will Beeson.
Today we have an epic line up to discuss the ever evolving topic of Open Banking.
Formally implemented as law in Europe in January as PSD2 in Europe and Open Banking in the UK, we're still in the very early days of what will be a transformational change in financial services.
Joining us to discuss current developments in Open Banking and where we're headed from here are Louise Beaumont, Co-Chair of techUK's Open Banking & Payments Working Group and a member of the Open Banking Implementation Entitiy Working Group, Megan Caywood, Chief Platform Officer at Starling Bank, a UK digital bank differentiating through Open Banking, and Jamie Campbell, Head of Awareness at Bud, a fintech leveraging Open Banking to create new revenue streams for banks.
In the episode, Jamie mentions the book Bud have published on Open Banking, available here.
You may have noticed that we've recorded the last few episodes in the offices of Saxo Payments Banking Circle, a new utility layer for banking. I was recently involved in a report they coordinated on Open Banking and other trends, and how they're reshaping the industry, which I'll link to in the show notes.
As always, connect with us on Twitter, Facebook, LinkedIn or on our website at rebank.cc.
If you like today's show, please subscribe on iTunes, or your podcast platform of choice, and leave us a review.
Thank you very much for joining us today, please welcome Louise Beaumont, Megan Caywood and Jamie Campbell.