banking
Episode 46: Rethinking Mortgages with Trussle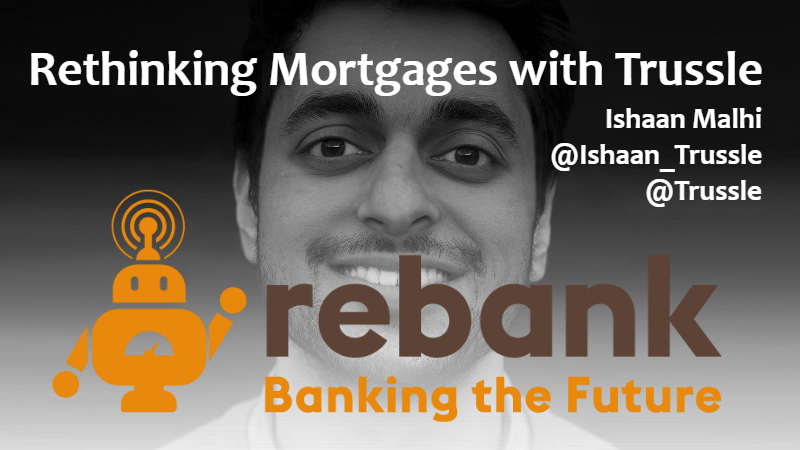 ---
Ishaan Malhi is CEO and Founder of Trussle, the UK's first online mortgage advisor. Trussle uses technology to help homebuyers and existing homeowners select from the over ten thousand mortgage and remortgage options on the market in the UK.
Trussle has attracted investment from a range of noteworthy backers, including Zoopla, Seedcamp and the co-founders of Betfair and Wealthfront.
As always, connect with us on Twitter, Facebook, LinkedIn or on our website at rebank.cc.
If you like today's show, please subscribe on iTunes, or your podcast platform of choice, and leave us a review.
Thank you very much for joining us today. Please welcome, Ishaan Malhi.