credit scoring
Supporting Consumer Credit in a Time of Need with Credit Sesame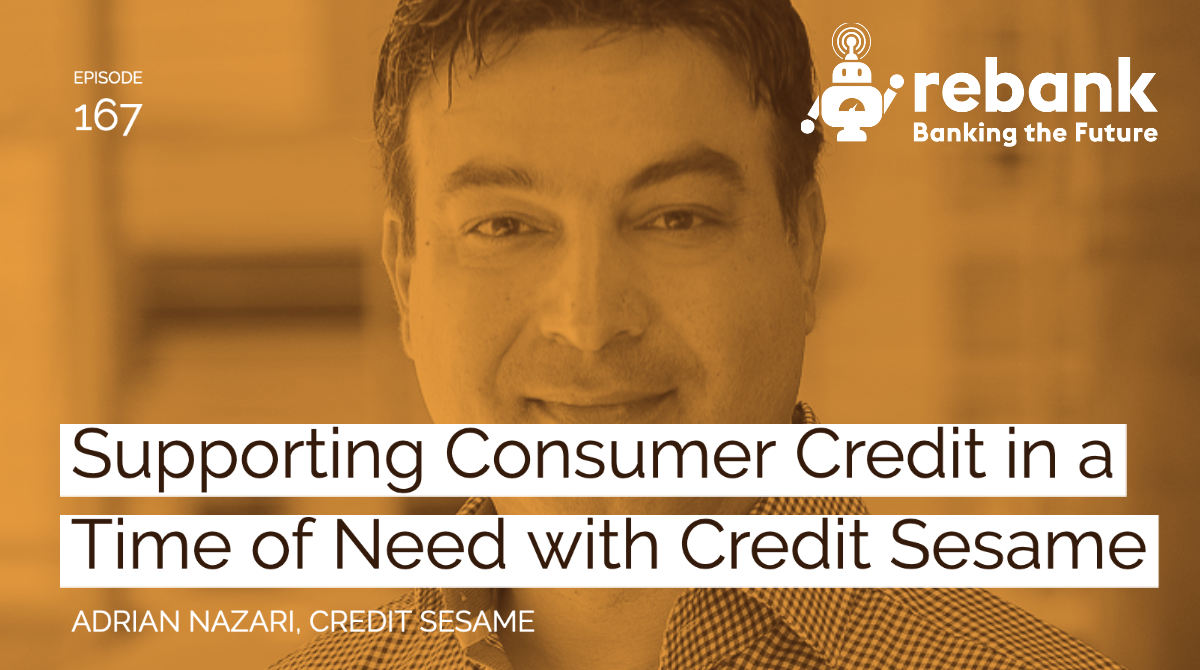 ---
Today, we're thrilled to be joined by Adrian Nazari, founder and CEO of Credit Sesame.
Credit Sesame is a free credit score monitoring and management service.
Credit Sesame has 16 million registered users and has raised $120 million since its inception nearly ten years ago.
In this conversation, Adrian and I discuss the company's new banking offering and how it fits into the core business. We also discuss the competitive landscape in retail digital banking in the US and how Credit Sesame intends to differentiate.
We also discuss the extremely pressing subject of supporting Americans living paycheck-to-paycheck is the midst of a global pandemic and recessionary fallout. Credit Sesame and other mass market fintechs have a tremendous opportunity to contribute in this time of social and personal distress.
For all of our past episodes and to sign up to our newsletter, please visit rebank.cc.
Thank you very much for joining us today. Please welcome, Adrian Nazari.