banking
Episode 48: The Fintech VC's View: Eight Roads Ventures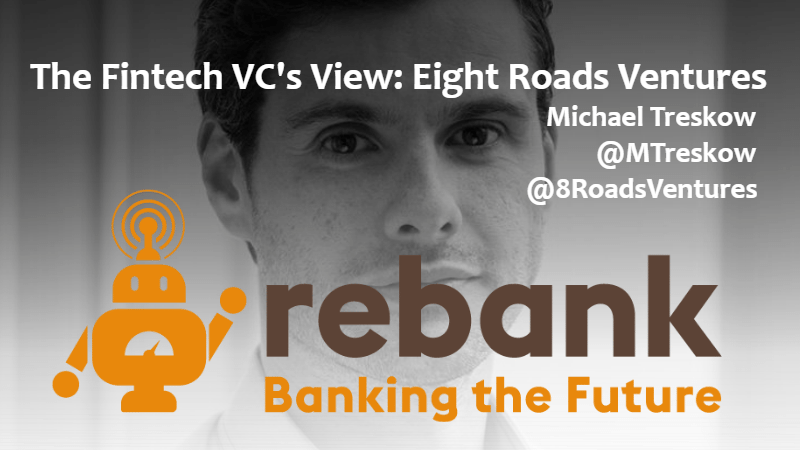 ---
Michael Treskow is a Partner at Eight Roads Ventures, focusing on venture and growth investments in technology companies across Europe.
Previously, Michael worked at Accel in London, where he was involved with investments in companies such as Funding Circle, GoCardless and WorldRemit. He moved to London from San Francisco, where he did cross-stage investing in technology companies at Warburg Pincus.
A special thanks to Innovate Finance for coordinating this interview.
As always, connect with us on Twitter, Facebook, LinkedIn or on our website at rebank.cc.
If you like today's show, please subscribe on iTunes, or your podcast platform of choice, and leave us a review.
Thank you very much for joining us today. Please welcome, Michael Treskow.