AI
Episode 47: The Fintech VC's View: Octopus Ventures and Atomico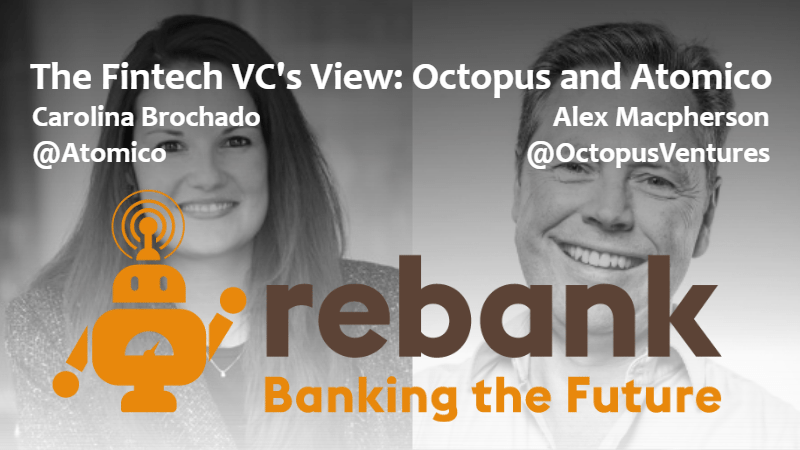 ---
A couple weeks ago we joined our friends at Innovate Finance in London for their annual VCs Take the Stage event, where we caught up with two of the headliners.
The first interview you hear is with Alex Macpherson, CEO of Octopus Ventures, the £660 million venture capital arm of UK fund manager Octopus Group. Alex's fund has invested and exited a handful of noteworthy AI companies, including Evi Technologies, Swiftkey and Magic Pony, which sold to Amazon, Microsoft and Twitter, respectively.
After we talked to Alex, we caught up with Carolina Brochado, Partner at Atomico, another London-based VC firm. Atomico manages over a billion USD and has invested in seven companies that grew to be worth more than a billion dollars, according to the Financial Times, including games developer SuperCell and weather data company Climate Corporation.
As always, connect with us on Twitter, Facebook, LinkedIn or on our website at rebank.cc.
If you like today's show, please subscribe on iTunes, or your podcast platform of choice, and leave us a review.
Thank you very much for joining us today. Please welcome, Alex MacPherson and Carolina Brochado.