fintech
The Future of Investments with Scalable Capital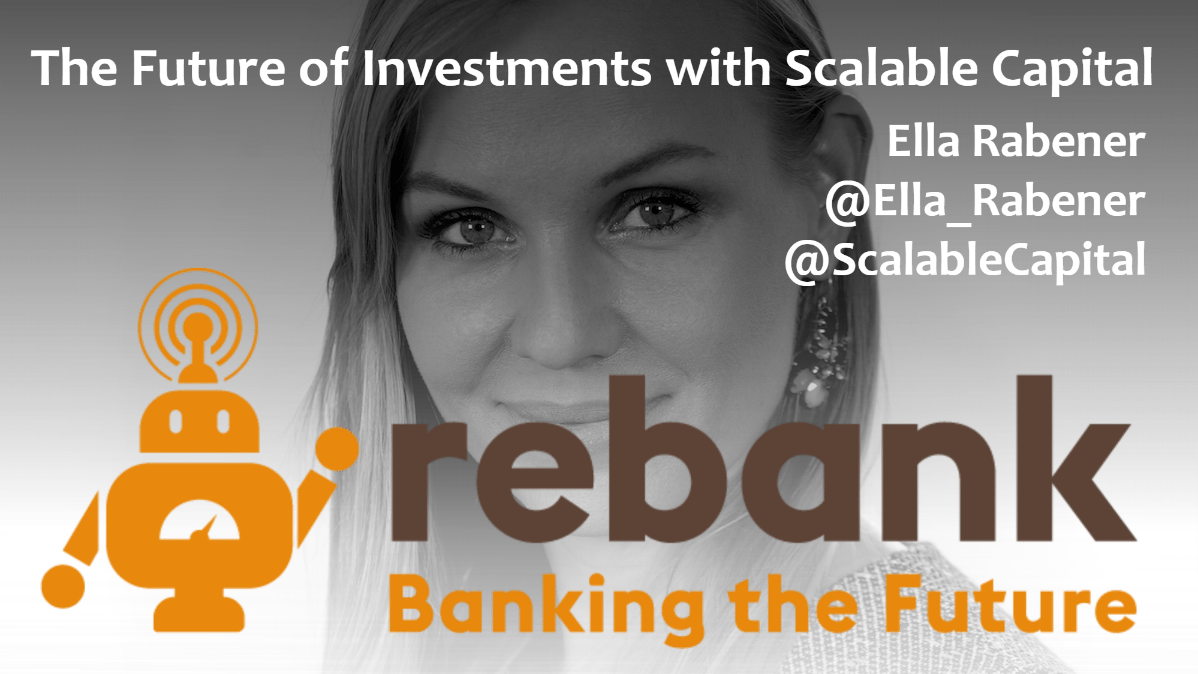 ---
Ella Rabener is the co-founder and Chief Marketing Officer of Scalable Capital, a technology-driven investment management platform for retail investors. Scalable Capital has raised 41 million Euros in funding from BlackRock, Holtzbrinck Ventures and Tengelmann Ventures. Scalable employs over 50 people in offices in Munich and London.
I think this is one of the most interesting conversions we've ever had on the show. It's a bit long, but it's highly worth listening to through to the end. Ella drove this discussion across a range of topics, including raising a 30m Euro round from BlackRock, what she learned in 8 years at McKinsey, what we can do to address the gender imbalance in the workplace, and what the future of investing will look like.
We've gotten some great feedback from you guys the audience over the past few weeks, which is helping us shape upcoming episodes. Keep getting in touch. Email us at rebank@rebank.cc with ideas or just to introduce yourself. We love hearing from you.
Special thanks to Innovate Finance for connecting us with Ella. We're hugely appreciative of everything they do for fintech in London.
Thank you very much for joining us today. Please welcome, Ella Rabener.