fintech
The Future of Wholesale FX & Payments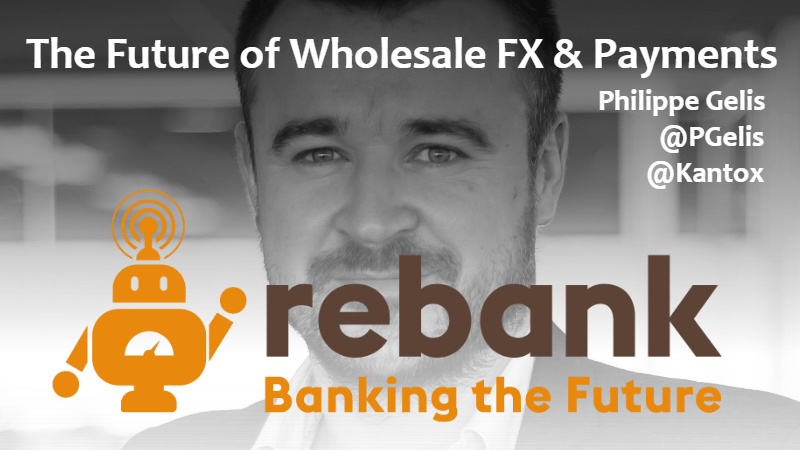 ---
Philippe Gelis is Co-founder and CEO of Kantox, a wholesale FX company.
Kantox is a multinational Fintech company offering FX management solutions. Kantox is built to allow our customers to manage their currency exposure, build hedging strategies, automate FX transactions and process international payments in a smart way.
The company was founded in 2011, serves over 2000 customers and has processed over $5b of transactions.
As always, connect with us on Twitter, Facebook, LinkedIn or on our website at rebank.cc.
If you like today's show, please subscribe on iTunes, or your podcast platform of choice, and leave us a review.
Thank you very much for joining us today. Please welcome, Philippe Gelis.