fintech
The State of the Union with Sam Maule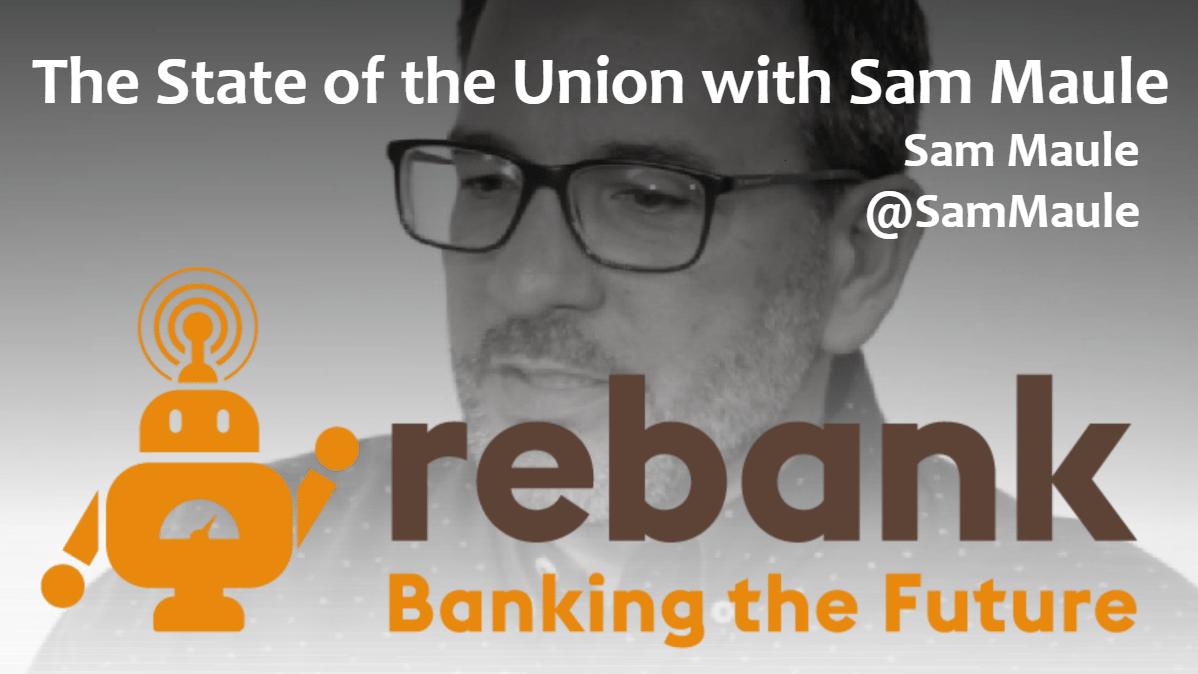 ---
Sam Maule is Managing Director, North America for 11:FS, a UK-based digital consulting firm. Prior to joining 11:FS, Same led Digital and Fintech for NTT Data, and before that, he worked on product at TSYS, a card processor.
Sam is the host of the Connection Interrupted podcast, where he interviews guests about their experiences with technology.
As always, connect with us on Twitter, Facebook, LinkedIn or on our website at rebank.cc.
If you like today's show, please subscribe on iTunes, or your podcast platform of choice, and leave us a review.
Thank you very for joining us today. Please welcome, Sam Maule.