banking
The VC View: Balderton Capital on European Fintech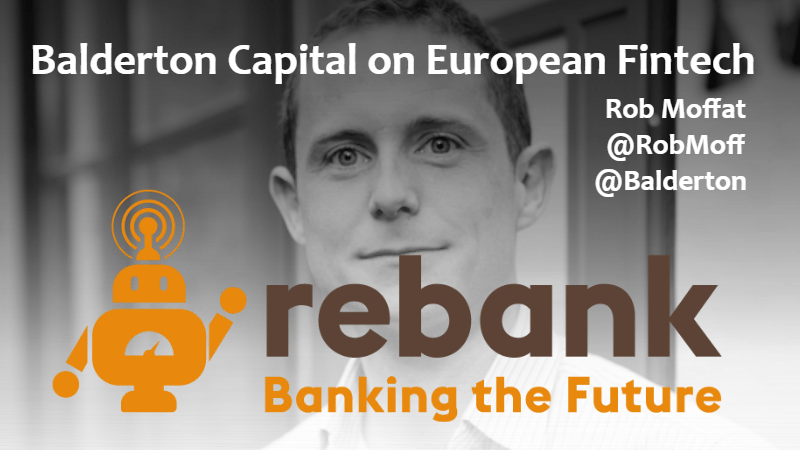 ---
Rob Moffat is a Partner at Balderton Capital, a London-based venture capital firm that has invested in fintech businesses including GoCardless, Revolut, Crowdcube, Nutmeg, Seedcamp, ComplyAdvantage, Wonga, Zopa and more.
Prior to joining Balderton, Rob worked at Bain & Company and Google. Rob holds degrees from Cambridge and INSEAD.
As always, connect with us on Twitter, Facebook, LinkedIn or on our website at www.rebank.cc.
If you like today's show, please subscribe on iTunes, or your podcast platform of choice, and leave us a review.
Thank you very much for joining us today. Please welcome, Rob Moffat.