Venture Capital
Using First Principles to Identify Outliers in Fintech with Greylock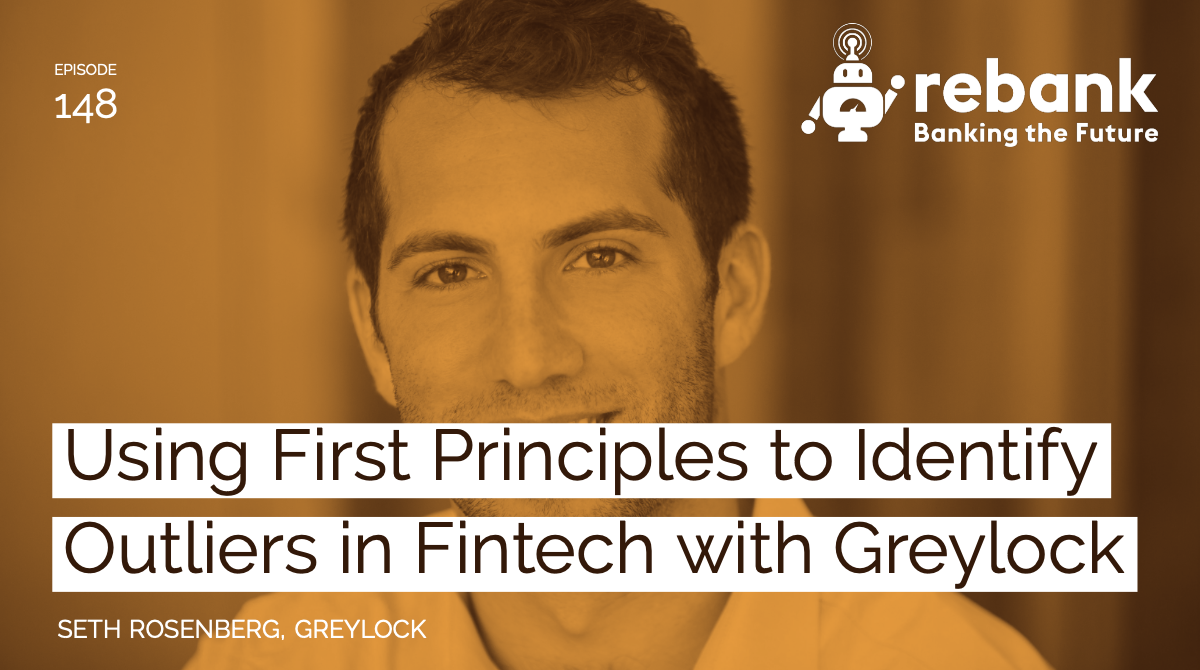 ---
Seth Rosenberg focuses on fintech at Greylock, one of Silicon Valley's most storied venture firms, with noteworthy investments including LinkedIn, Facebook, Airbnb and many more.
In this conversation, we talk through Greylock's fintech thesis, Seth's view of where the industry is going and the way the firm looks at investments in general. We reference a deck Greylock published, accessible here.
In addition to the insights we deliver through our podcast and newsletter, Rebank offers advisory services to fintechs, banks and corporates.
Drawing on our experience starting, running and advising fintech businesses and our vast network of the most impactful fintech entrepreneurs, investors and innovators around the world, we help companies make sense of fintech, work through specific questions and optimize proposition and strategy.
For more information about our services, please visit www.rebank.cc.
Thank you very much for joining us today. Please welcome, Seth Rosenberg.