banking
Venture Debt & Funding Fintech with Silicon Valley Bank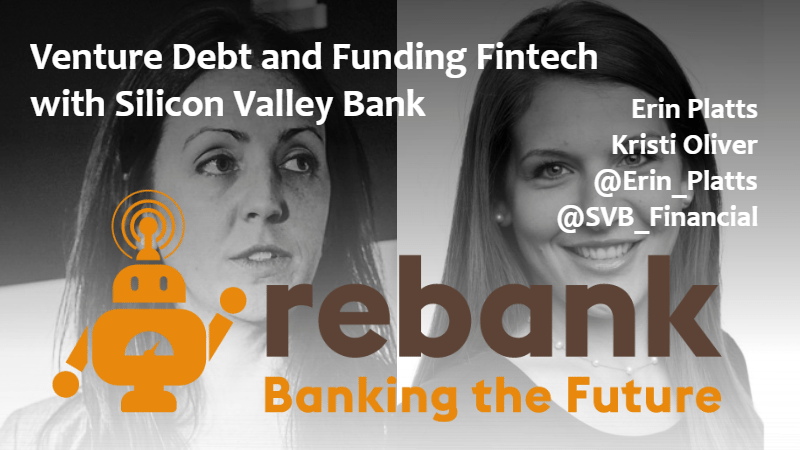 ---
Erin Platts is Head of UK Commercial Banking at Silicon Valley Bank and Kristi Oliver is a Managing Director in the same business. Silicon Valley Bank is one of the best known banks in the startup community, banking many of the most successful tech companies and VCs in the US and UK. The episode is composed of two parts. In the first interview, we'll hear from Erin about SVB's pedigree and broad strategy. In the second interview, Kristi goes into detail about SVB's view on fintech and funding options for startups, including what venture debt is and how it works.
As always, connect with us on Twitter, Facebook, LinkedIn or on our website at rebank.cc.
If you like today's show, please subscribe on iTunes, or your podcast platform of choice, and leave us a review.
Thank you very much for joining us today. Please welcome, Erin Platts and Kristi Oliver.