AI
Episode 37: What Can Fintech Learn From Video Games?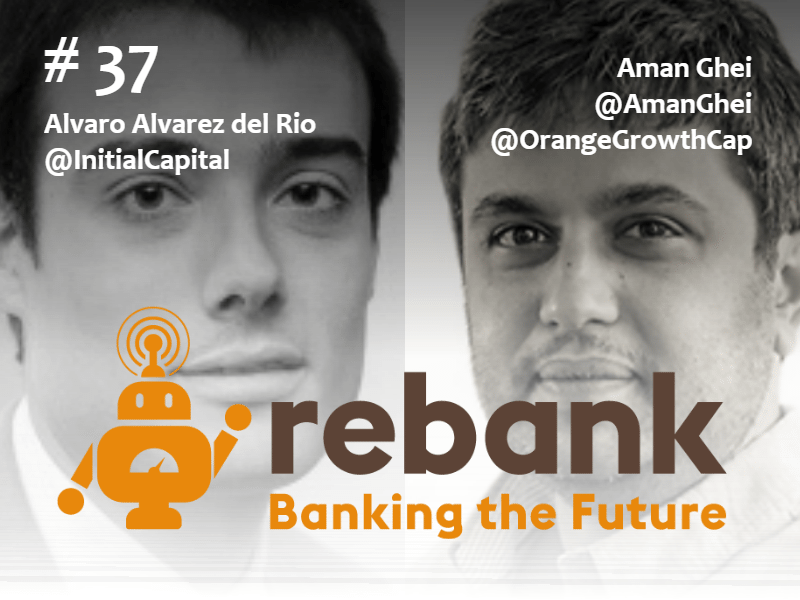 ---
Today, we're joined by two fintech venture capitalists for an update on investment trends in our industry.
Alvaro Alvarez del Rio is Principal at Initial Capital, a mobile gaming and fintech focused venture capital fund. Prior to joining Initial Capital, Alvaro worked in investment banking and private equity.
Aman Ghei is Principal at Finch Capital, a London- and Amsterdam-based venture capital firm focused on high growth fintech and mobile gaming companies. Prior to joining Finch Capital, Aman worked at Facebook and Accel Partners.
Interestingly, both Aman and Alvaro have experience in mobile gaming (video games, not gambling). In this conversation, we explore how fintech can learn from customer experience best practices developed in other industries.
If you like today's show, please subscribe on iTunes, or your podcast platform of choice, and leave us a review.
As always, connect with us on Twitter, Facebook, LinkedIn or on our website at rebank.cc.
Thank you very much for joining us today. Please welcome, Alvaro Alvarez del Rio and Aman Ghei.