insurtech
What's Next in Insurtech? with Silvi Wompa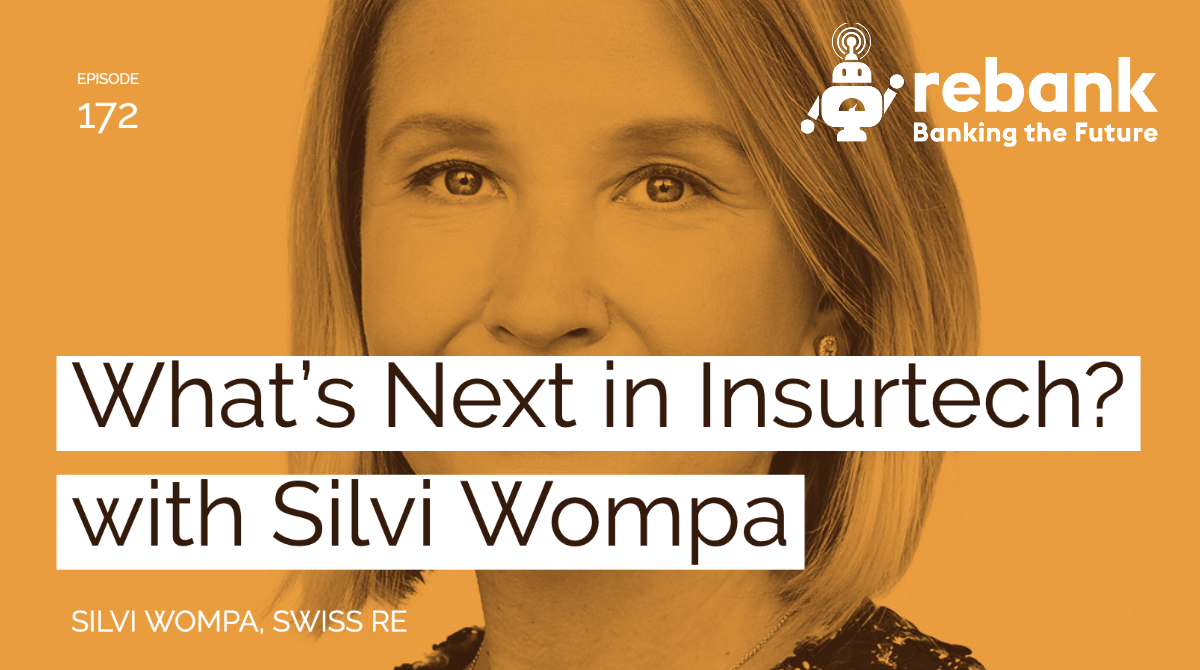 ---
Today, Rebank co-host Aman Ghei of Finch Capital is joined by Silvi Wompa.
Silvi is the head of portfolio underwriting at Swiss Re, one of the largest reinsurers in the world with over $30B in revenue. Over the past 18 years, Silvi has built an international executive career in insurance across Life & Pensions, Property & Casualty, Broking and the Lloyd's Market at companies like Hiscox, Old Mutual and Willis Towers Watson. She also co-founded Ch.AI in 2018, an insurtech start-up based in London focused on mitigating price risk in raw materials.
In this conversation, Aman and Silvi discuss theinsurtech landscape, why disruption in insurance has not kept up pace with other areas of fintech, why enablement may trump disruption in insurtech, and what incumbent insurance companies are doing to stay relevant.
For all of our past episodes, and to sign up to our newsletter, please visit www.rebank.cc.
Thank you very much for joining us today. Please welcome, Aman Ghei and Silvi Wompa.