payments
What's Next in Payments? with Michael Rolph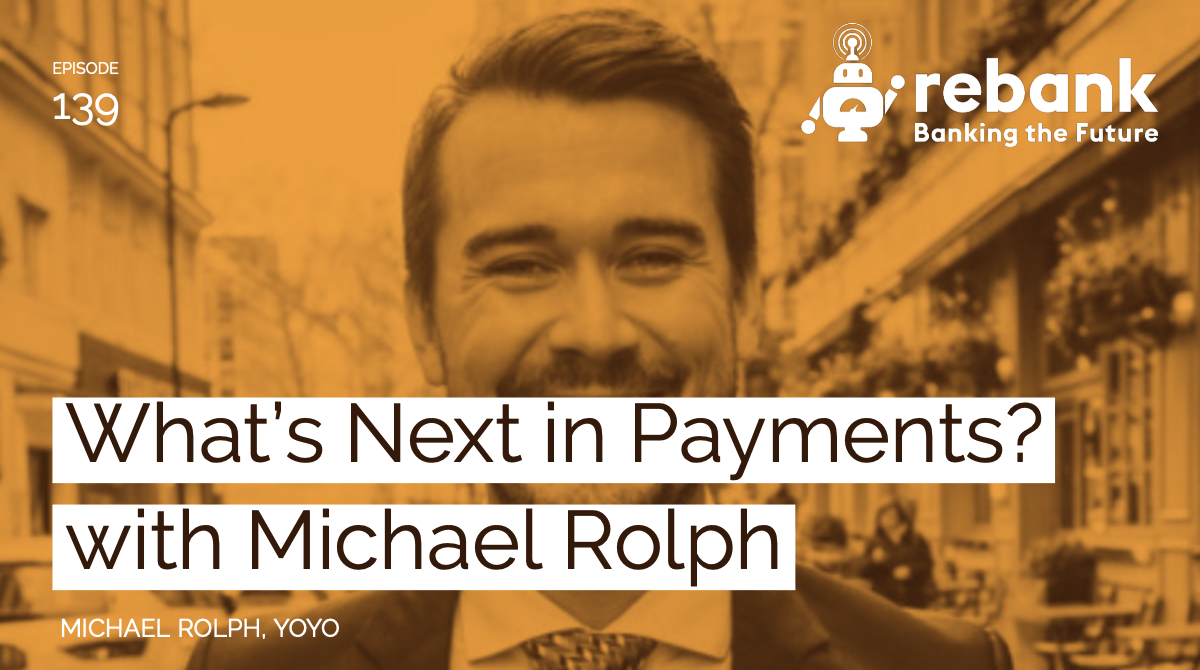 ---
Michael Rolph is the co-founder and CEO of Yoyo, a payments, loyalty and receipt app enriching commerce for customers and merchants.
The payments space has been actively lately, as incumbents consolidate and startups seek new attack vectors leveraging open banking, native device components, tokens and other emerging technologies.
Michael brings a value perspective to recent developments in the space and talks through where payments might be headed.
In addition to the insights we deliver through our podcast and newsletter, Rebank offers advisory services to fintechs, banks and corporates.
Drawing on our experience starting, running and advising fintech businesses and our vast network of the most impactful fintech entrepreneurs, investors and innovators around the world, we help companies make sense of fintech, work through specific questions and optimize proposition and strategy.
For more information about our services, please visit www.rebank.cc.
Thank you very much for joining us today. Please welcome, Michael Rolph.